Biodegradable Poly Mailers
Biodegradable Poly Mailers
With this biodegradable mailer you'll be sending more than just your message, youʻll be showing that you care about native plants, our earth, and the Hawaiian language! I got kind of tired of the limited options of mailer designs out there (you've probably seen the same ones I have on Amazon!)– so I designed my own! Of course, I wanted to share them with you! Whether you use them for personal reasons, or to deliver your products, your package will be noticed!
Demonstration Reel on Instagram
Meaning Behind the Design:
Ulu is a Polynesian introduced plant that was brought by the first voyagers to Hawaii. Its wood, sap, and fruit was used in many aspects of Hawaiian culture. One specific use was in the Hawaiianʻs game of maika. Maika is a game that has similarities to bowling and when the game was first invented an ulu fruit was used as the object rolled toward the target. In later years, stone discs were shaped to take the place of the fruit, but the name remained as "ulumaika". Our companyʻs name "Kaulumaika" is this stone/fruit and it symbolizes an object in perpetual motion moving towards a target or goal. When you see this design, you can think about this story but also some others:
Ulu is a native Hawaiian plant and by supporting it, youʻre supporting native plants
Ulu is a sustainable and healthy food source
It has the Hawaiian saying on it, "He alii ka aina He kaua ke kanaka. The land is chief, man is its servant." meaning - land has no need for man, but man needs the land. Therefore, let us be good stewards of the land."
Here are the specifics:
Available for purchase on Thursday, Feb 17th at 5pm HST
Emerald Green color
Small Poly Mailers: 10x13"
Large Poly Mailers: 15x23"
Self adhesive closure
Large Mailers: $32 for a set of 50 bags
Small Mailers: $25 for a set of 50 bags
Shipping: Takes 5-8 business days to fulfill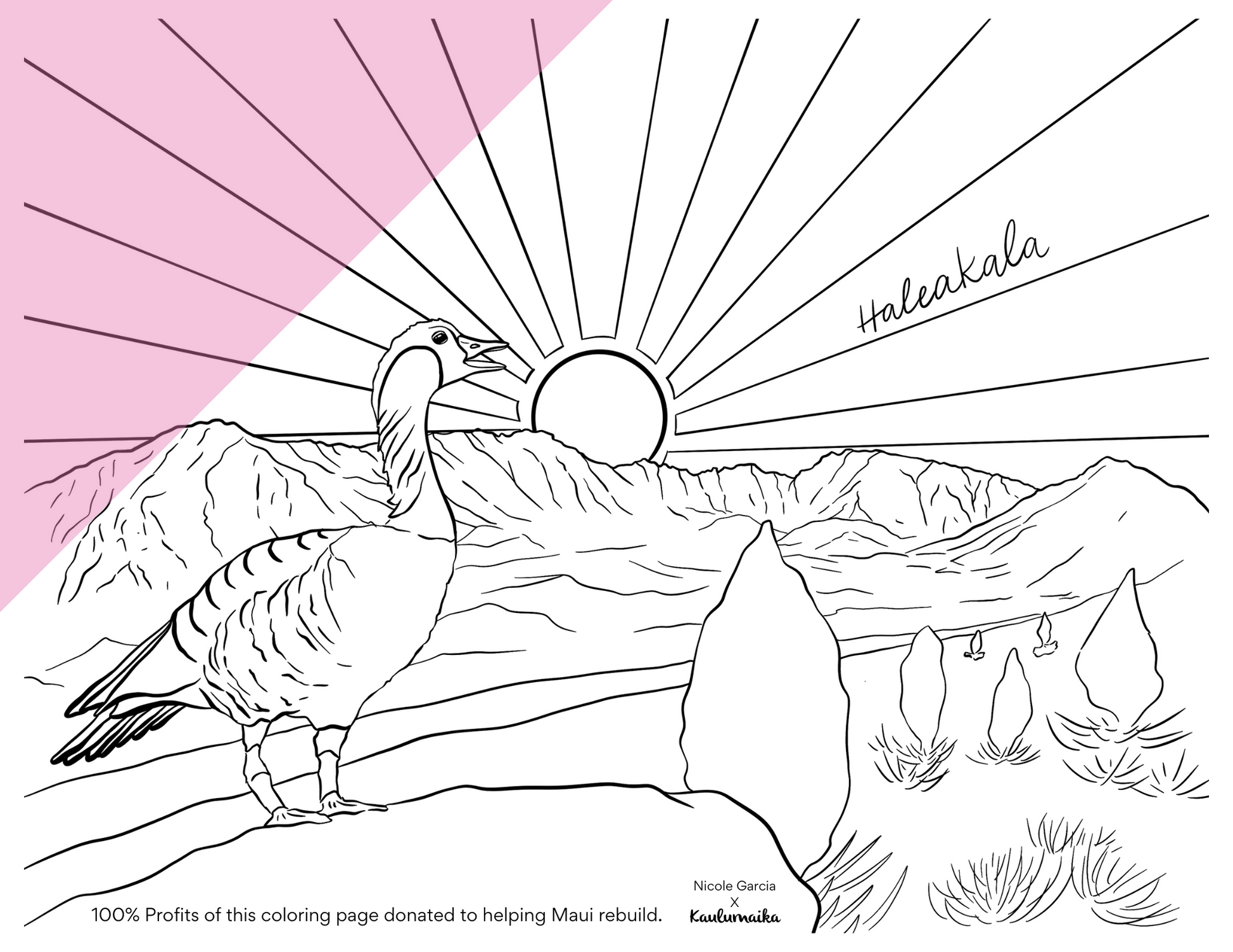 Aloha for Maui Coloring Pages
Regular price
$3.00 USD
Sale price
$0.00 USD
Unit price
per
Sale
Sold out
Share
View full details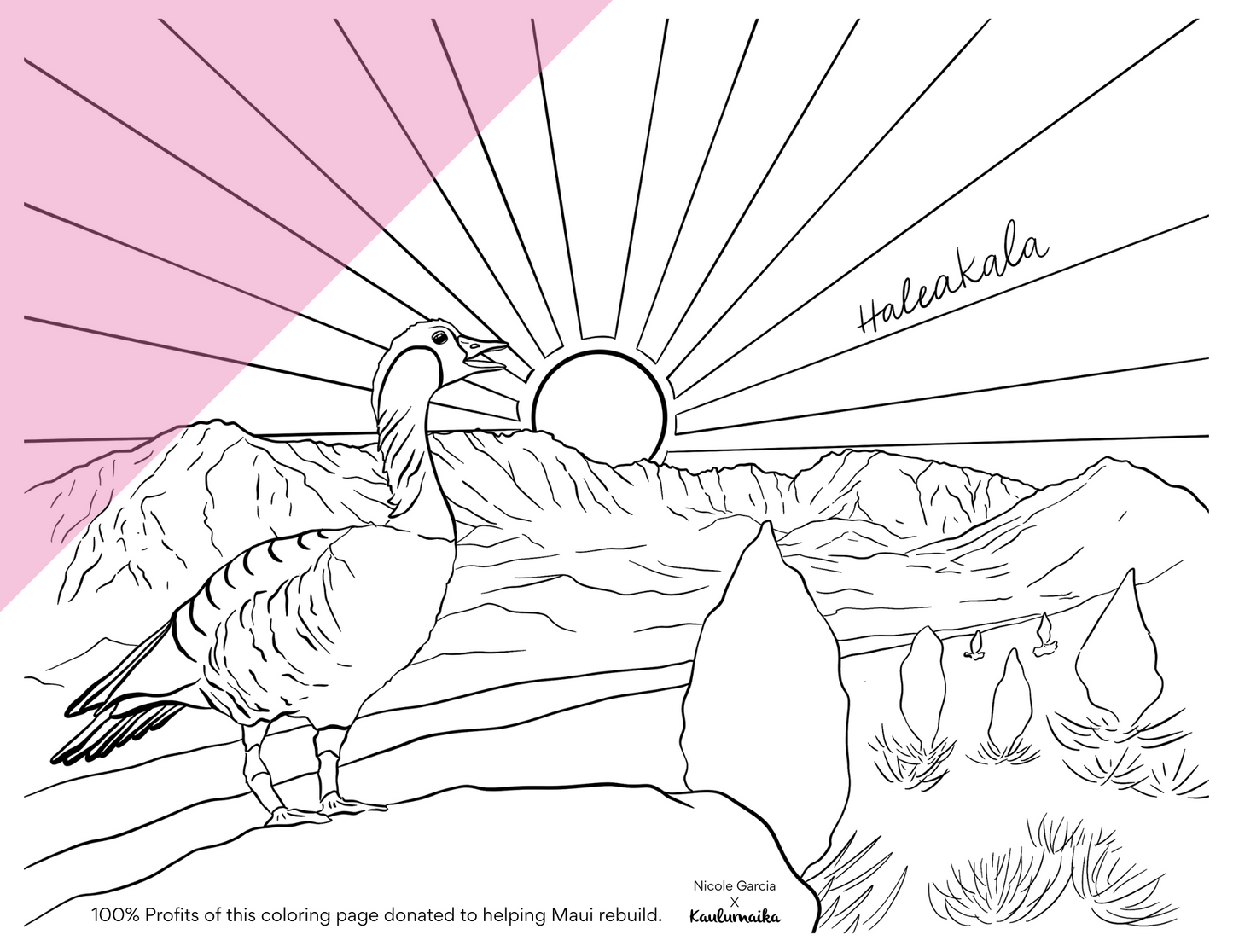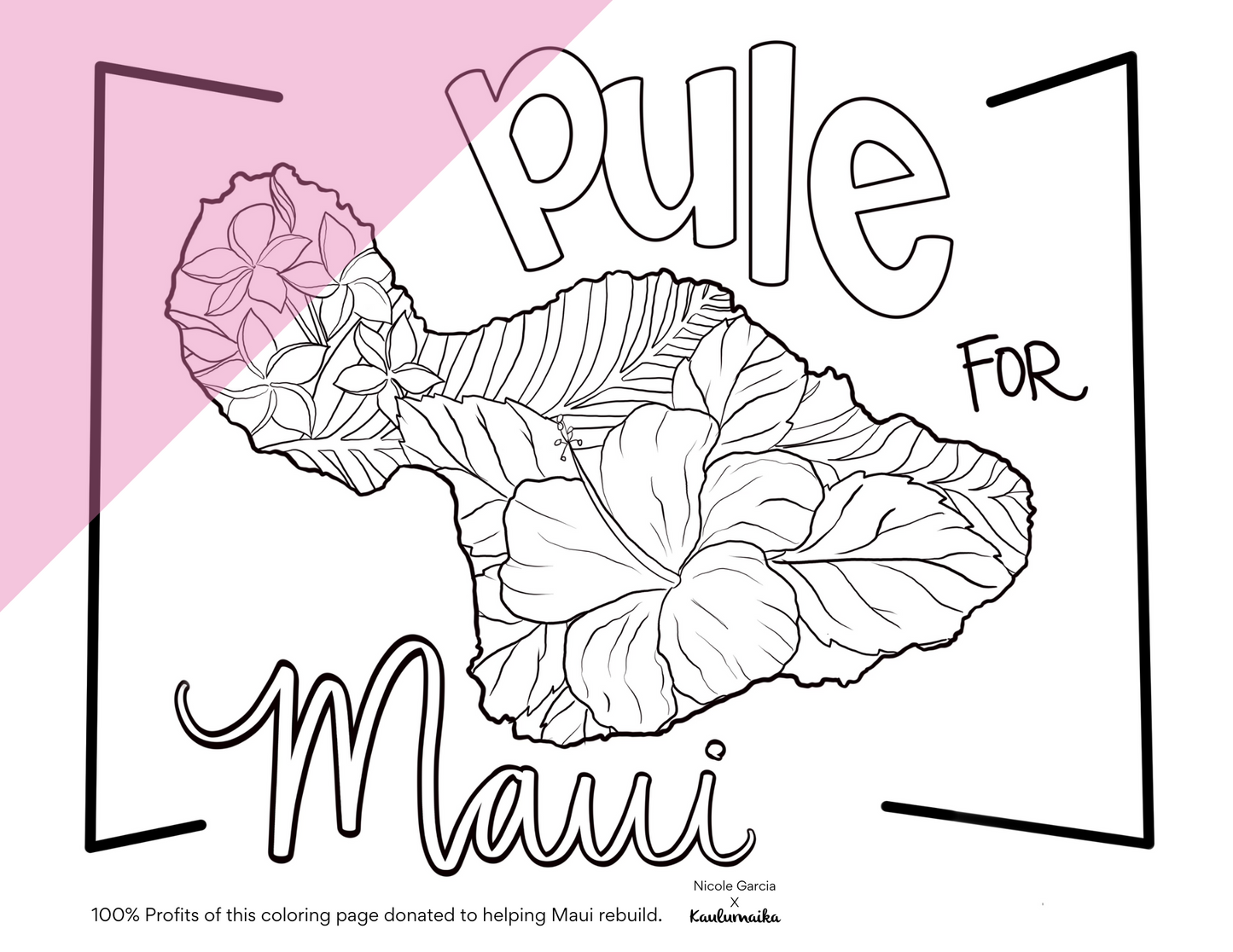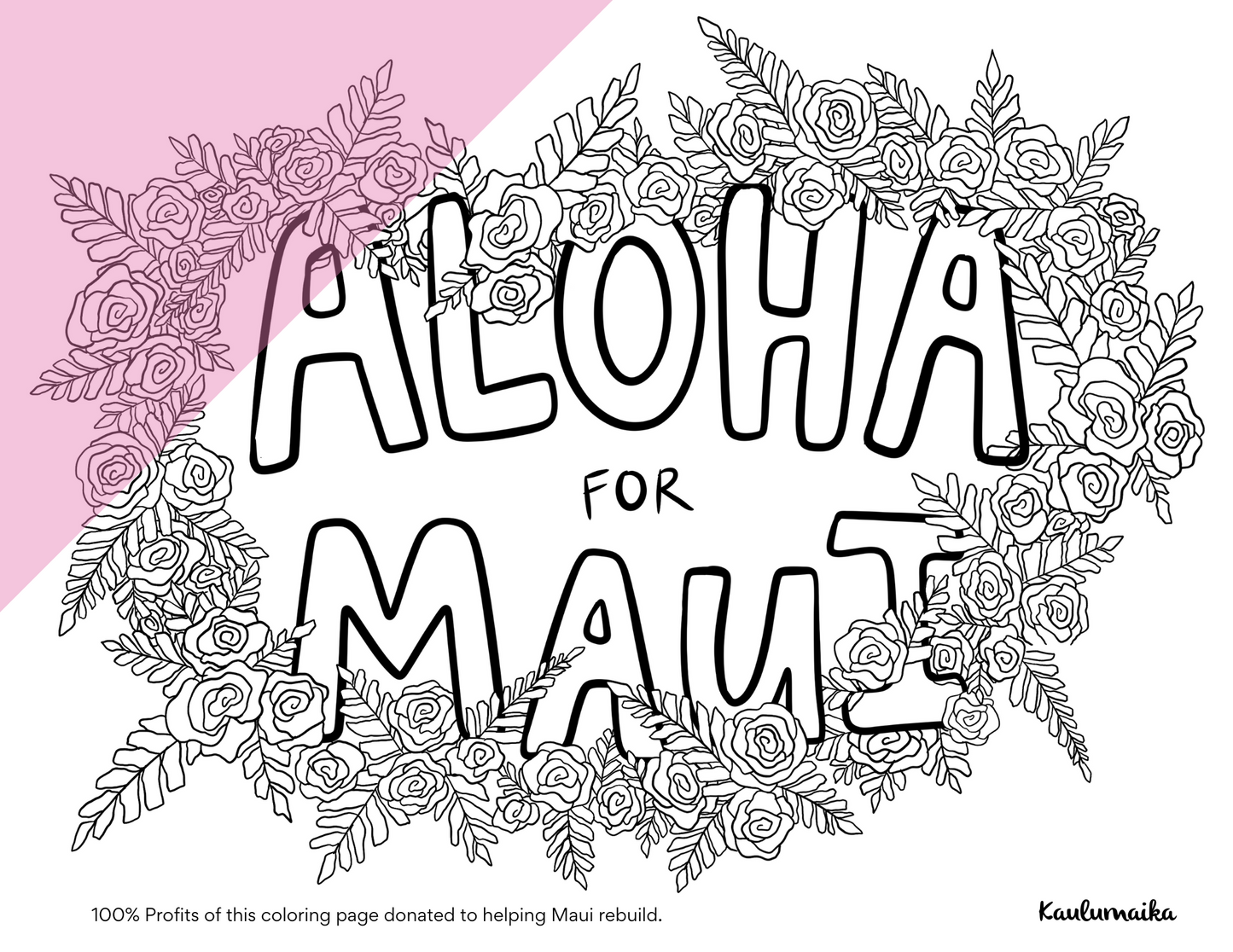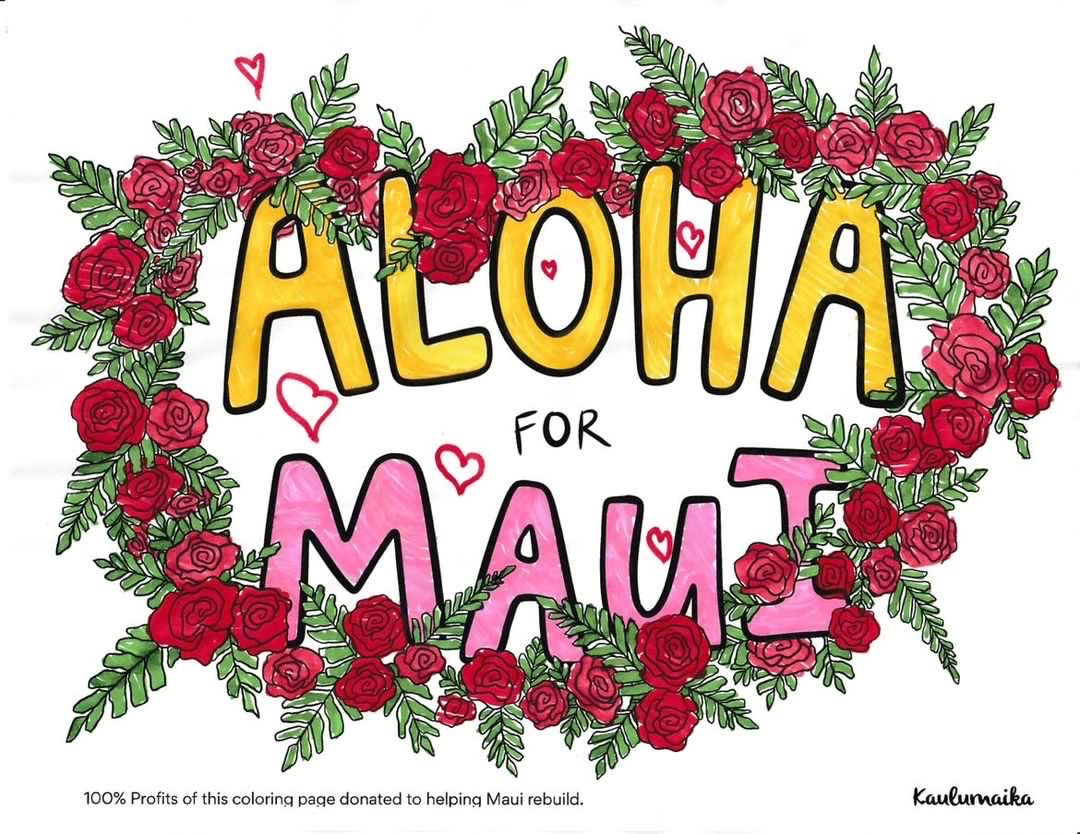 Aloha For Maui
A lei of lokelani and love for Maui and their families.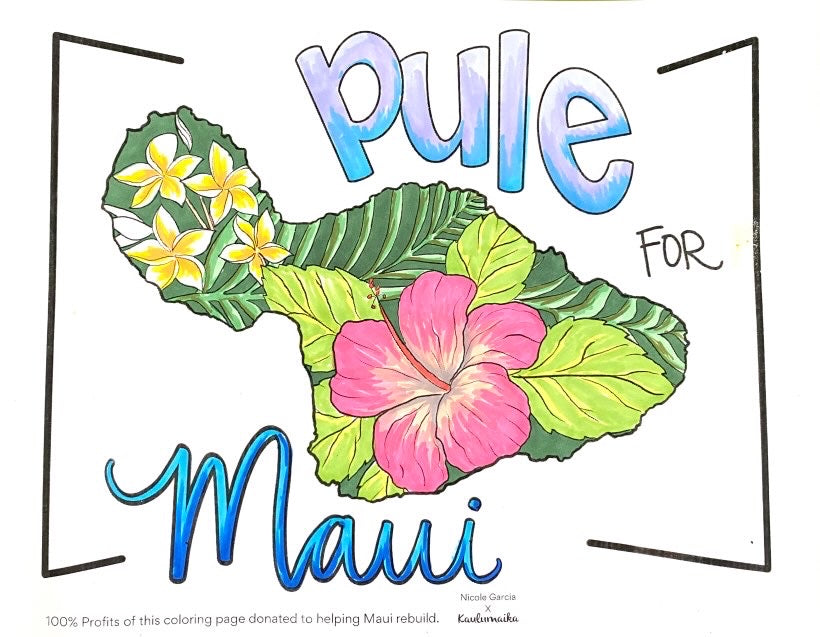 Pule For Maui
Keeping a prayer always in our hearts no matter where we are in the world for all those who perished in the fire and also those who survived it.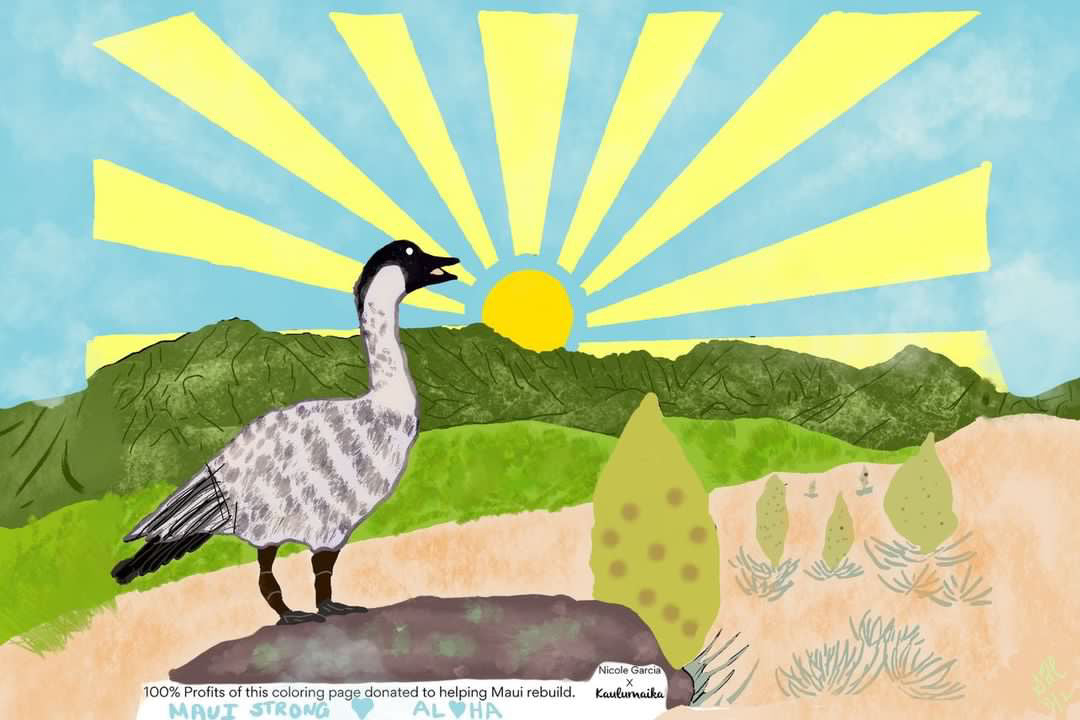 Nani O Haleakala
A beacon of light and hope. Haleakala, the home of the sun, gives all of Hawaii hope for better days ahead and a reason to keep giving to and supporting one another.
Button label