Kaulumaika Clipart Intro Page
Aloha no kakou!
Please read all the info below so you understand what you are agreeing to:
The clipart here is intended only for personal use and not to be used to make a profit by any person, entity, business, or organization. You may use it though as a person, entity, business, or organization, but not on any finished goods or products that will be sold. You can use it for flyers, invitations, gifts for family members, posts, covers, presentations, class projects, home projects, and much more as long as you don't claim ownership of the artwork.
All clipart is the property of Kaulumaika LLC and improper use of the clipart is violation of copyright law. While no credit is necessary it is greatly appreciated! Tag me or send me a picture of what you create, I would love to see! Send your friends this way, I would love for them to be able to use this resource too.
Once you agree to terms and conditions you will be taken to the clipart.
By clicking here, I am agreeing to comply with all terms and conditions of Kaʻulumaika LLC which holds all intellectual property under protection of copyright. 
If you have questions about any of these terms, please contact me via this page's contact form or via Instagram: @kaulumaika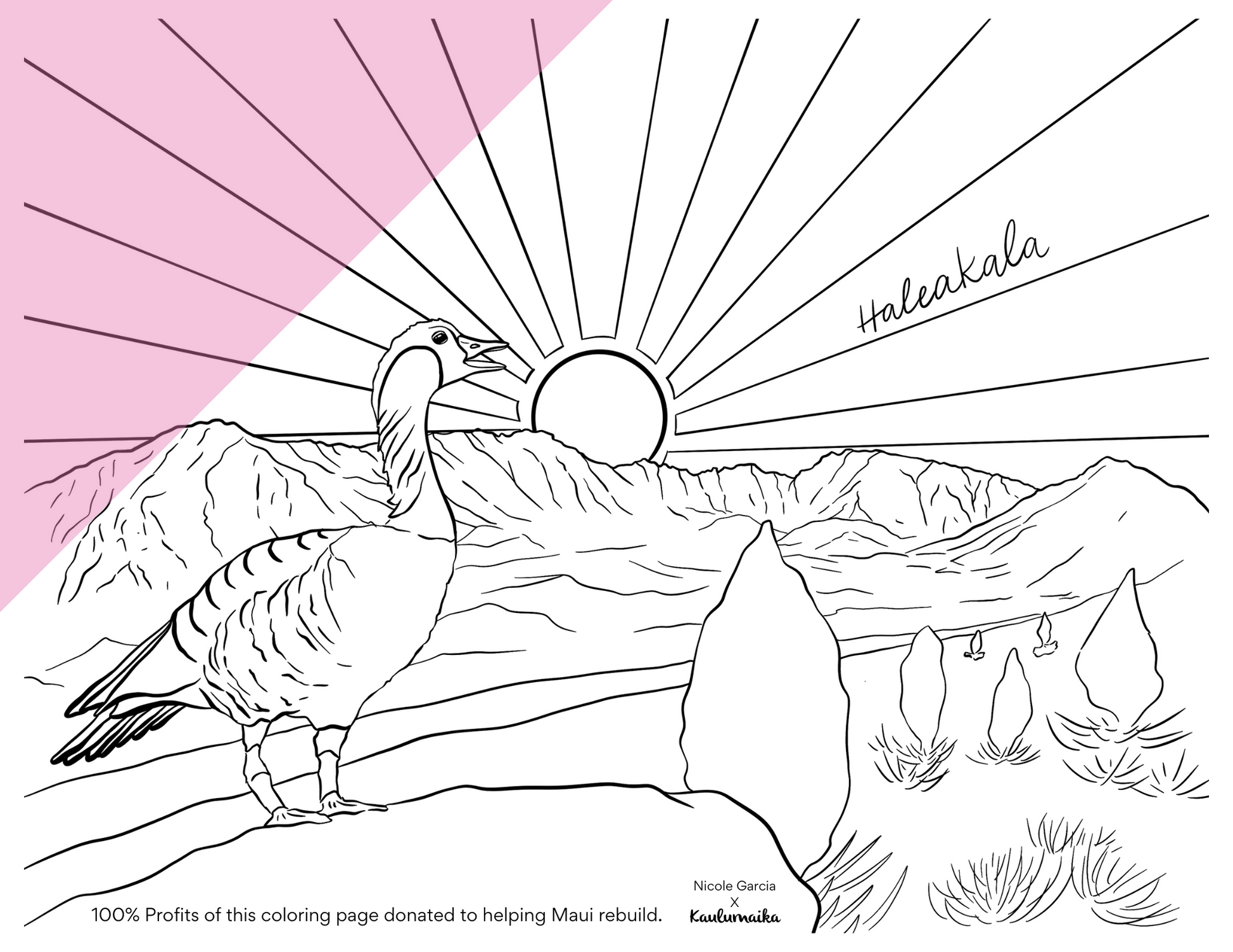 Aloha for Maui Coloring Pages
Regular price
$3.00 USD
Sale price
$0.00 USD
Unit price
per
Sale
Sold out
Share
View full details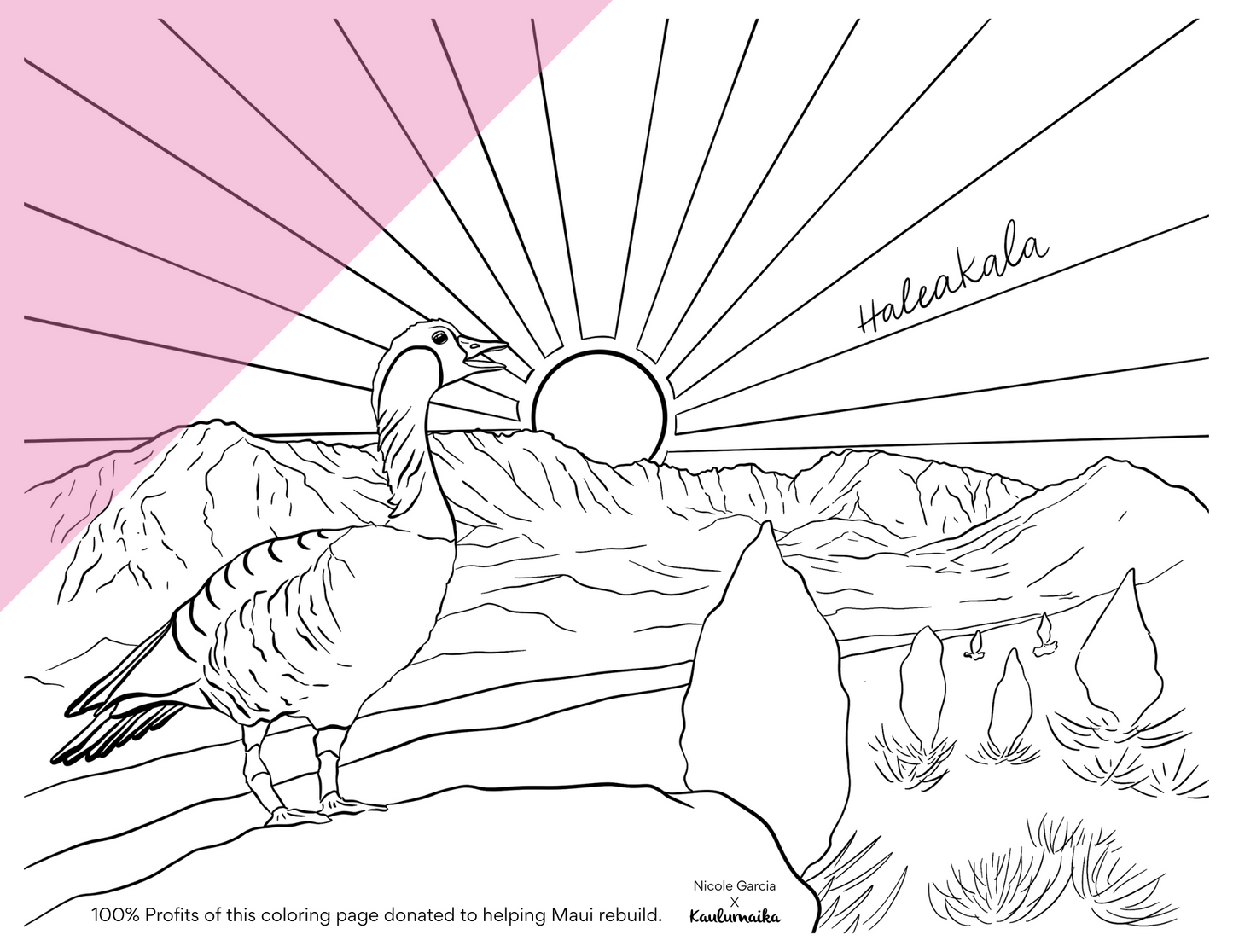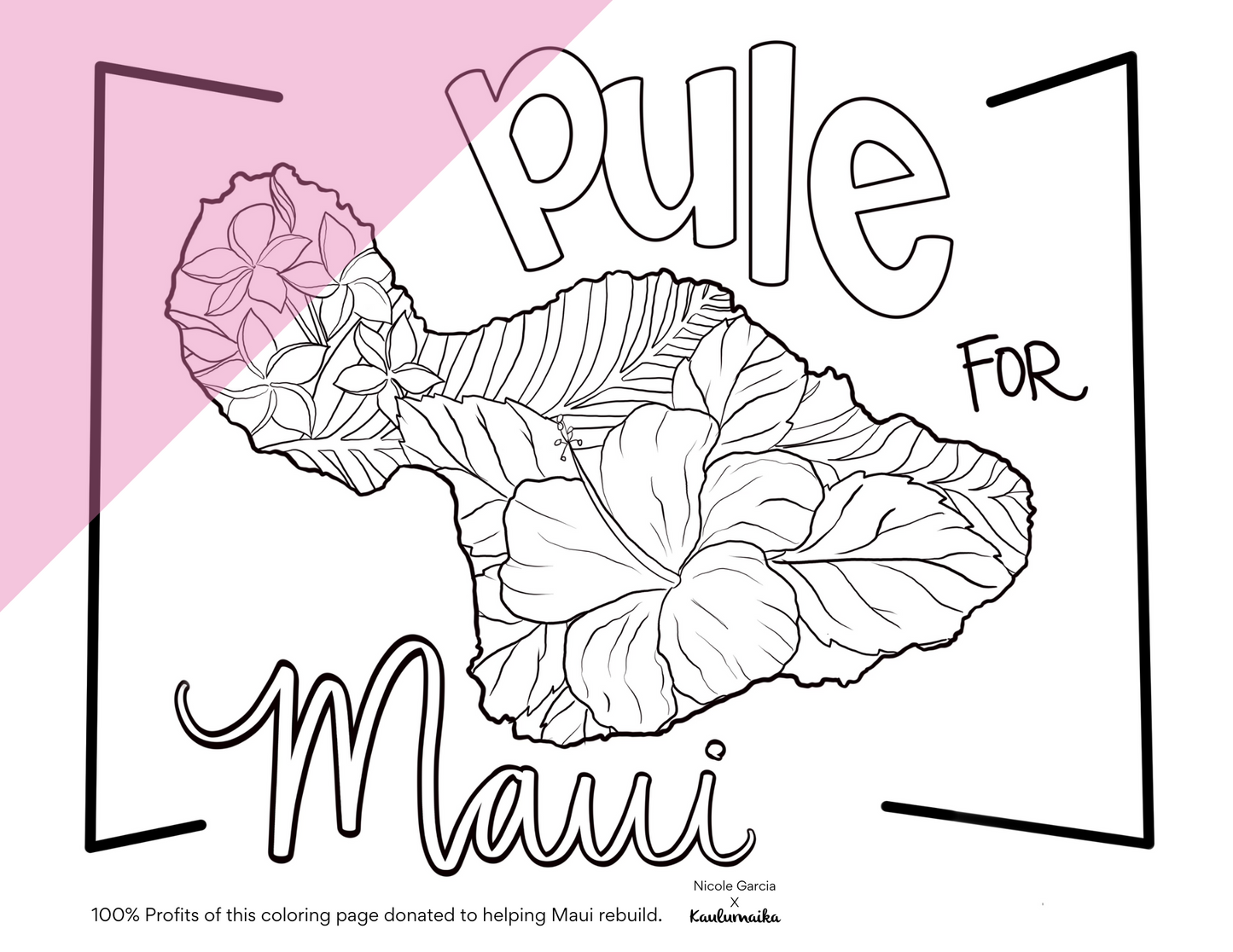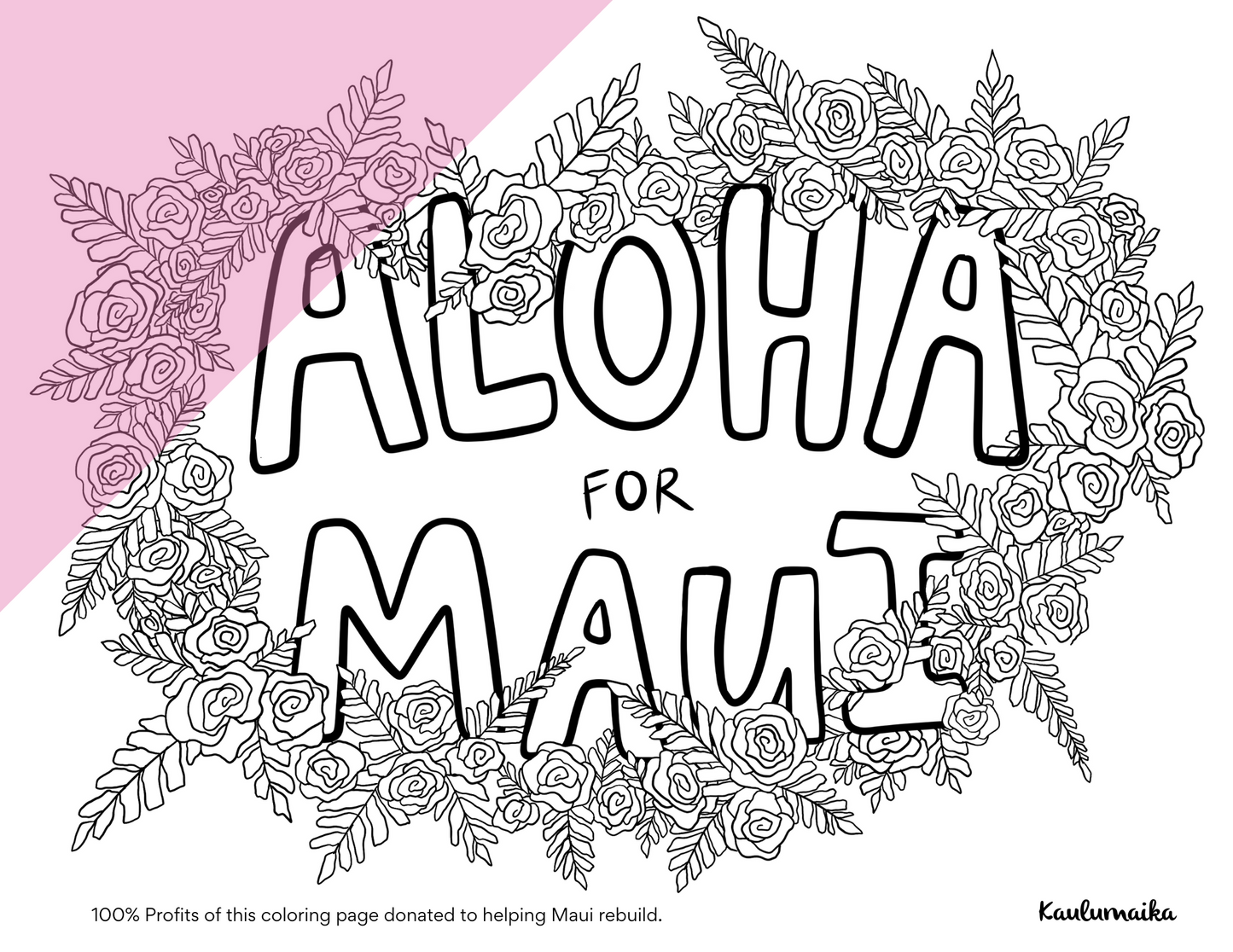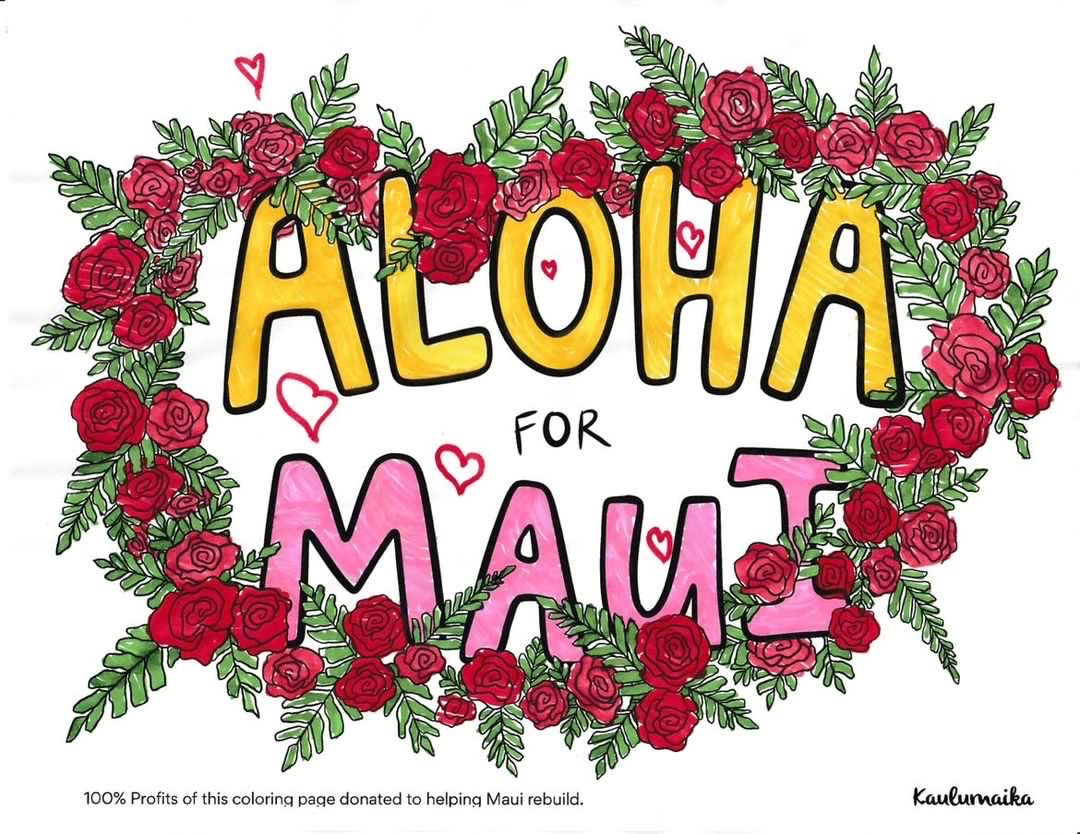 Aloha For Maui
A lei of lokelani and love for Maui and their families.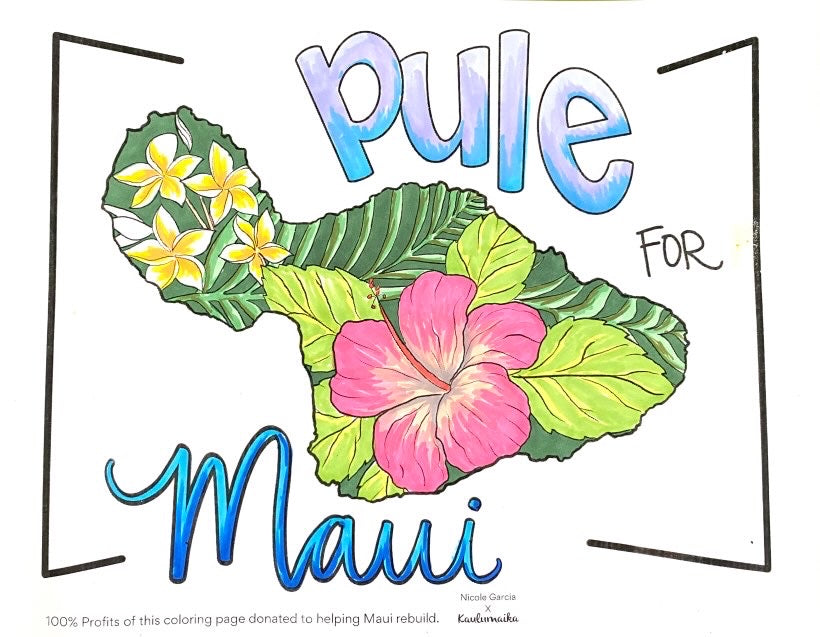 Pule For Maui
Keeping a prayer always in our hearts no matter where we are in the world for all those who perished in the fire and also those who survived it.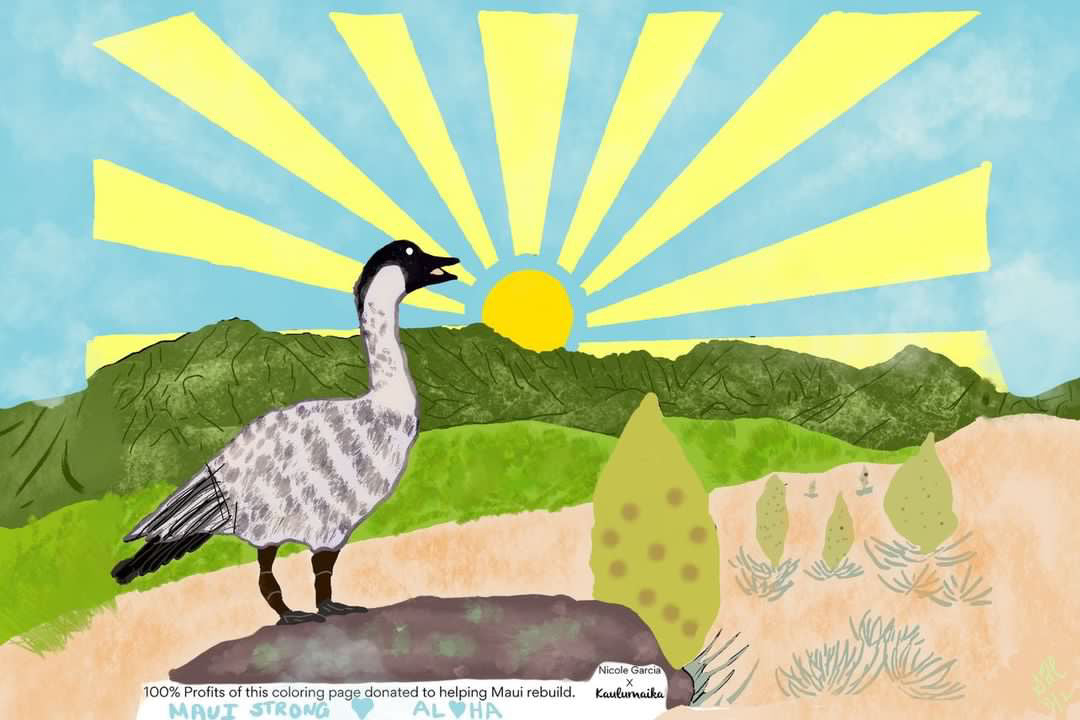 Nani O Haleakala
A beacon of light and hope. Haleakala, the home of the sun, gives all of Hawaii hope for better days ahead and a reason to keep giving to and supporting one another.
Button label