Hawaiian At Home Podcast
Aloha e na hoa! Get ready to dive into the heartwarming world of "Hawaiian at Home," where we're spilling all the details on our journey to making Hawaiian the language of our home. I'm Emily, your host and fellow language explorer, and this podcast is all about sharing our family's wild ride to fluency and giving you the inside scoop on how you do it too.

Imagine cozy chats around the kitchen table, where we spill our guts about the highs, lows, and hilarious moments of weaving Hawaiian into our daily lives. From epic successes to those facepalm-worthy blunders, we're baring it all to keep you entertained and inspired. So buckle up, because this isn't your typical language podcast.

We're all about building a supportive community, where you'll meet language enthusiasts from all walks of life. You'll get to hear from seasoned pros, newbie learners, and maybe even a surprise guest or two. Together, we're creating a squad that's got your back as you navigate the wonderful world of Hawaiian.

Want to know how to blast through plateaus, include cultural values into your lives, or simply learn Hawaiian expressions like a boss? We've got your back! Tune in as we unpack these topics, sharing real-life stories and practical tips that'll have you saying "Mahalo" for the inspiration.

But hey, we're not just about serious stuff. We're also dishing out the good vibes and laughter. Join us for a lighthearted exploration of Hawaiian culture, expressions that'll make you giggle, and some unforgettable tales that'll leave you smiling from ear to ear.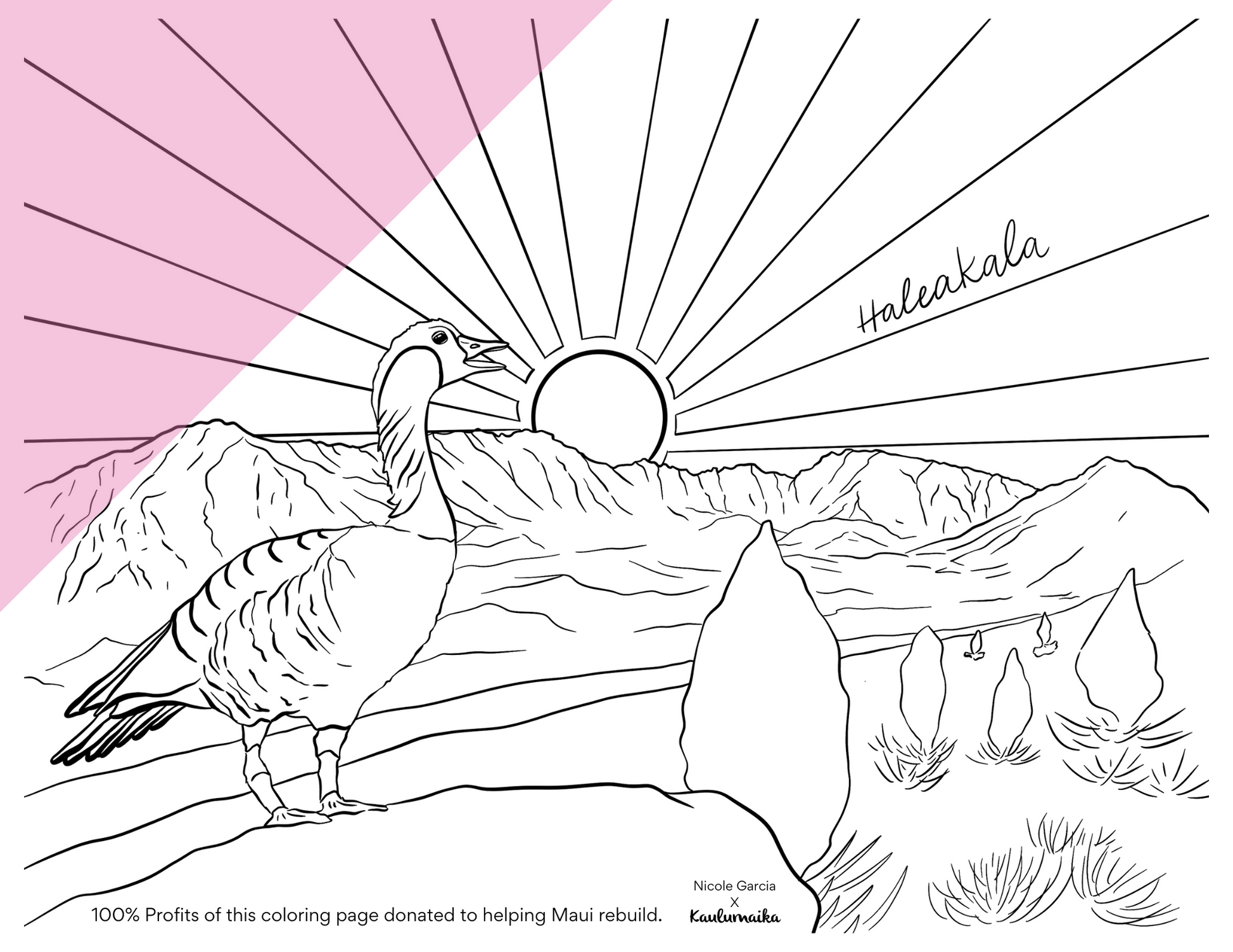 Aloha for Maui Coloring Pages
Regular price
$3.00 USD
Sale price
$0.00 USD
Unit price
per
Sale
Sold out
Share
View full details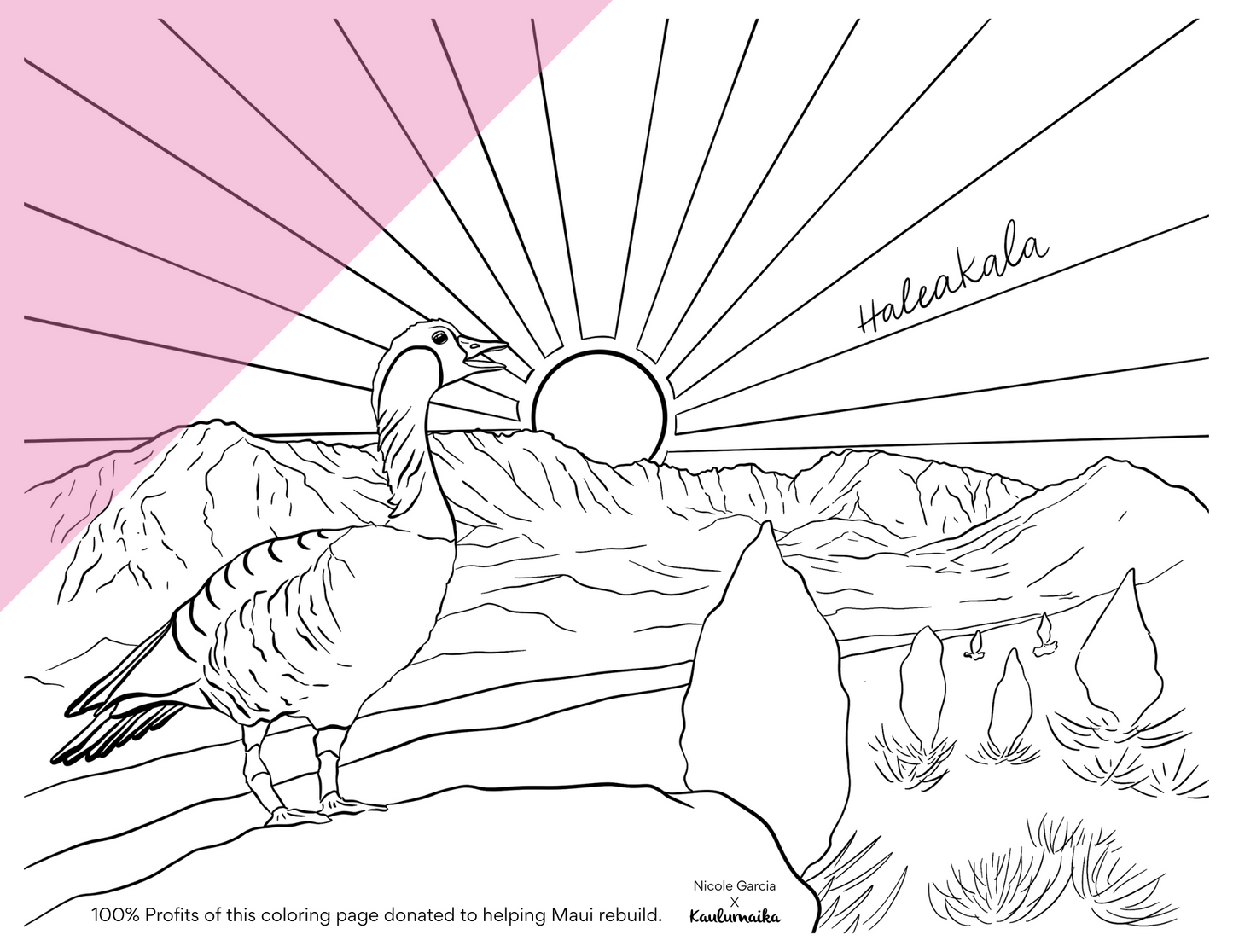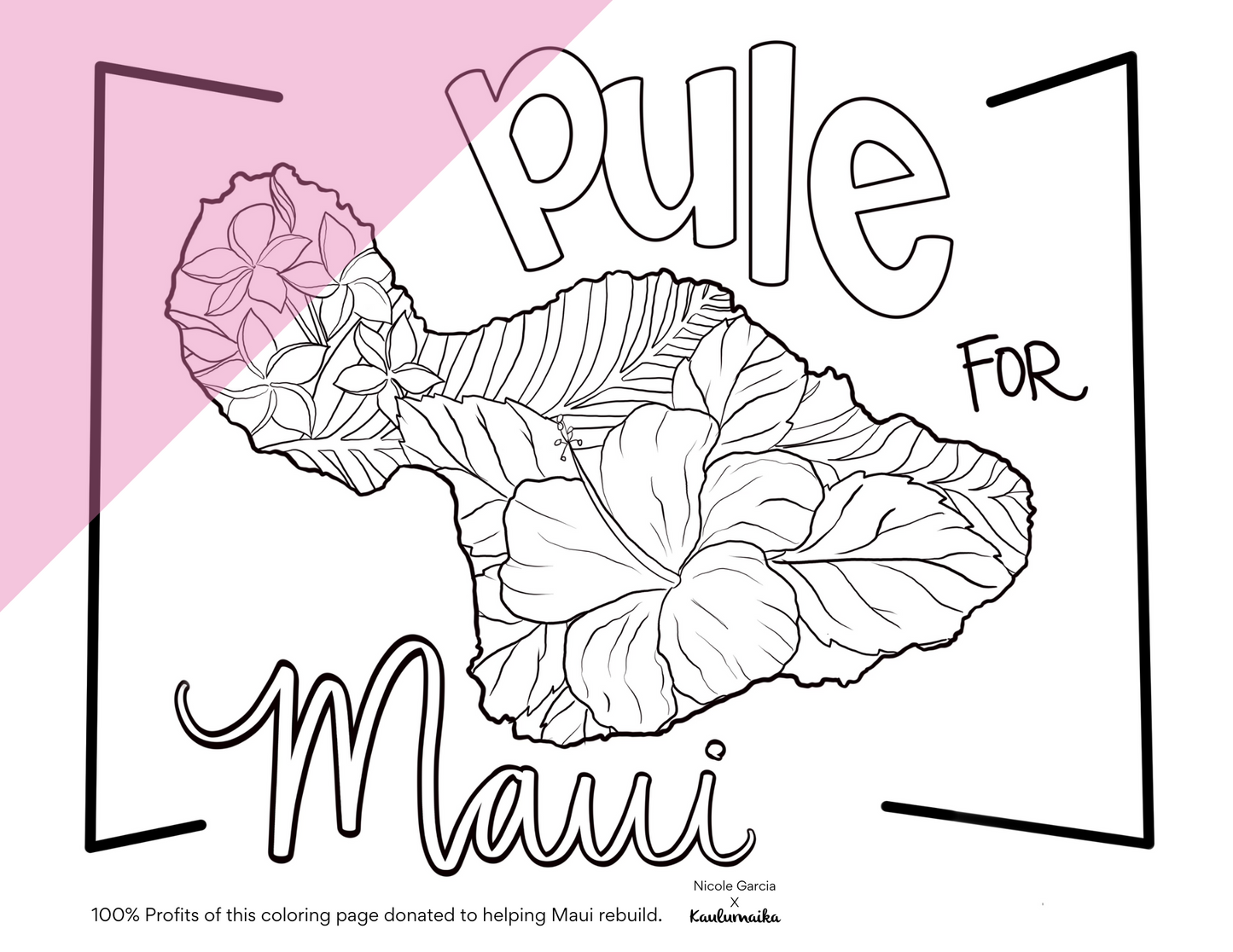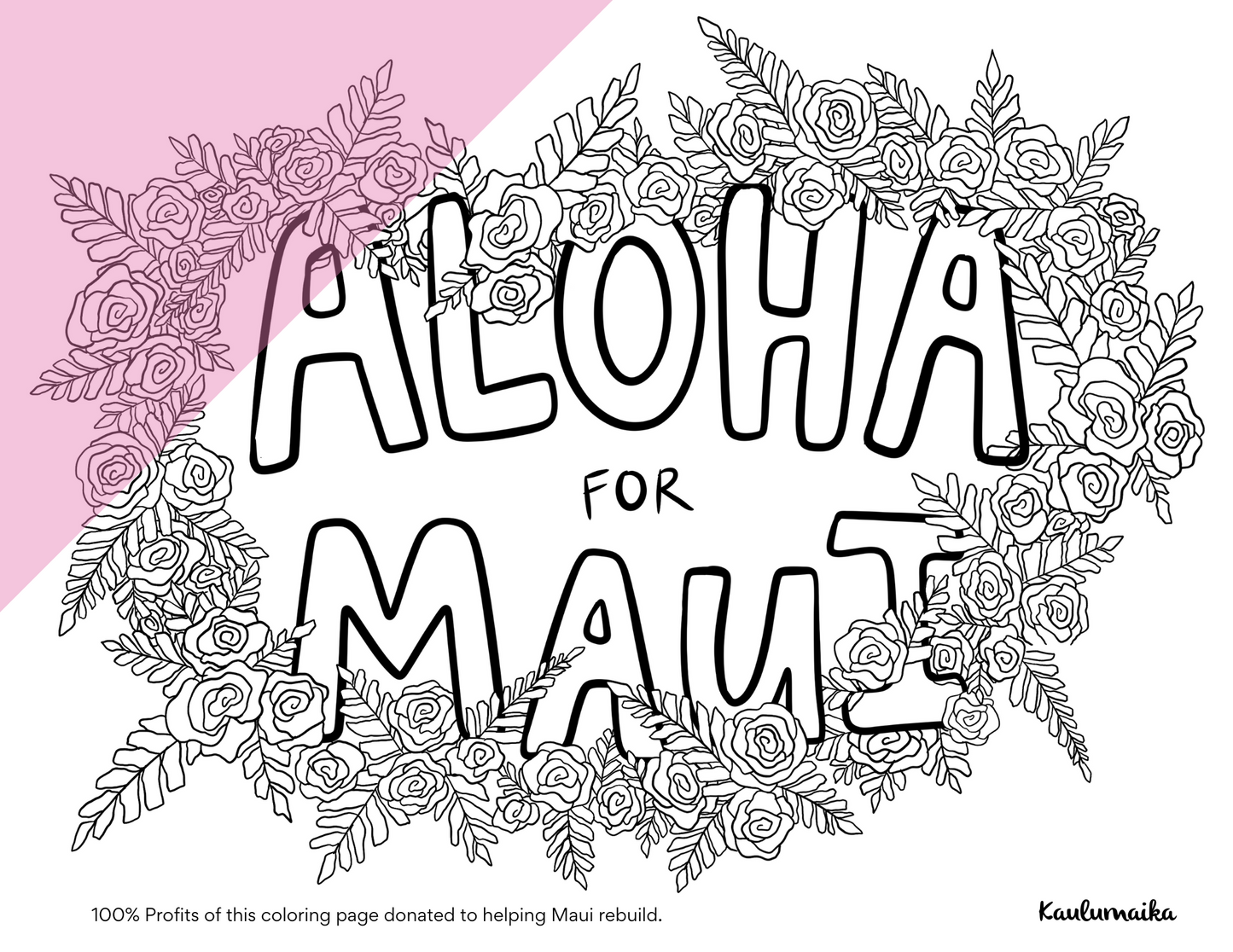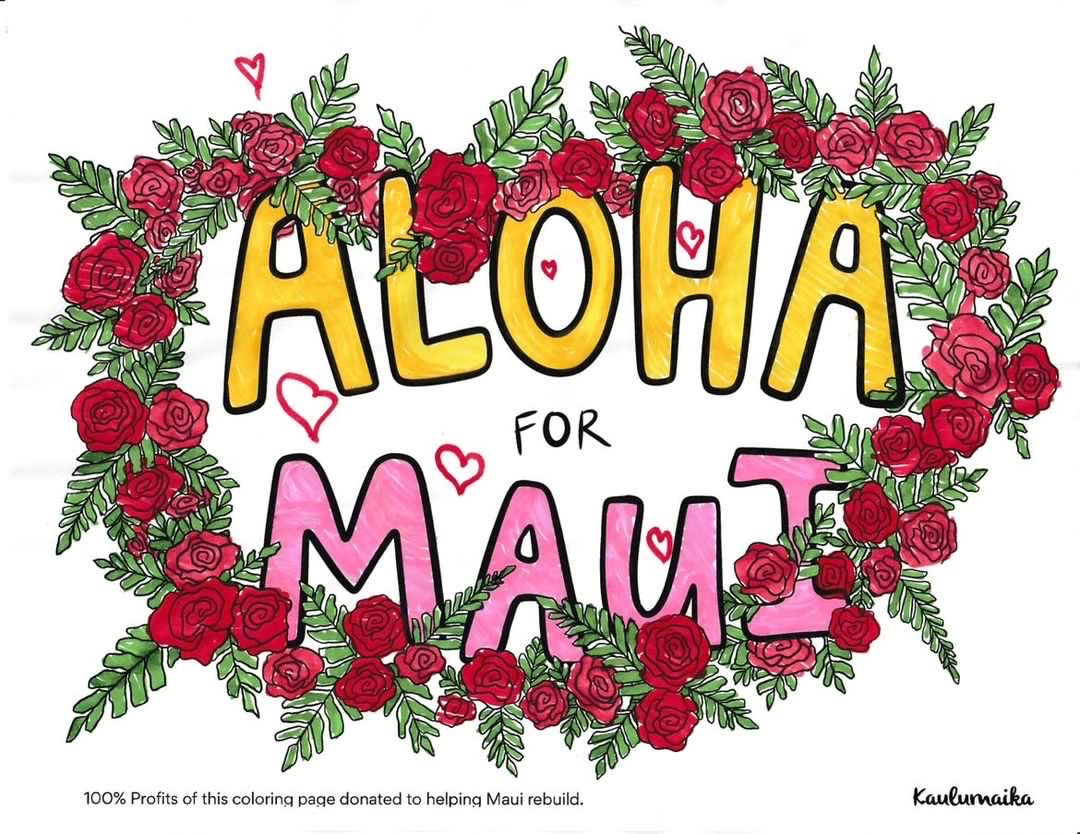 Aloha For Maui
A lei of lokelani and love for Maui and their families.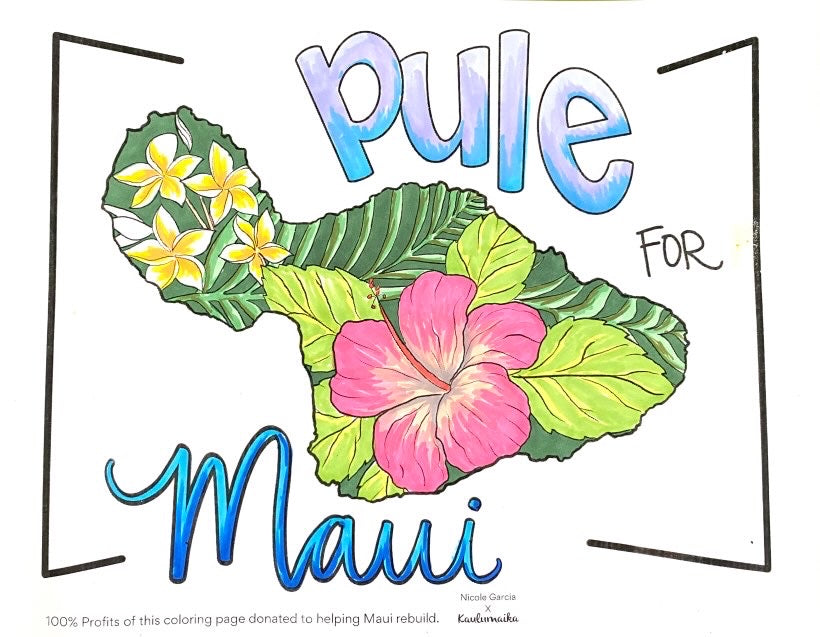 Pule For Maui
Keeping a prayer always in our hearts no matter where we are in the world for all those who perished in the fire and also those who survived it.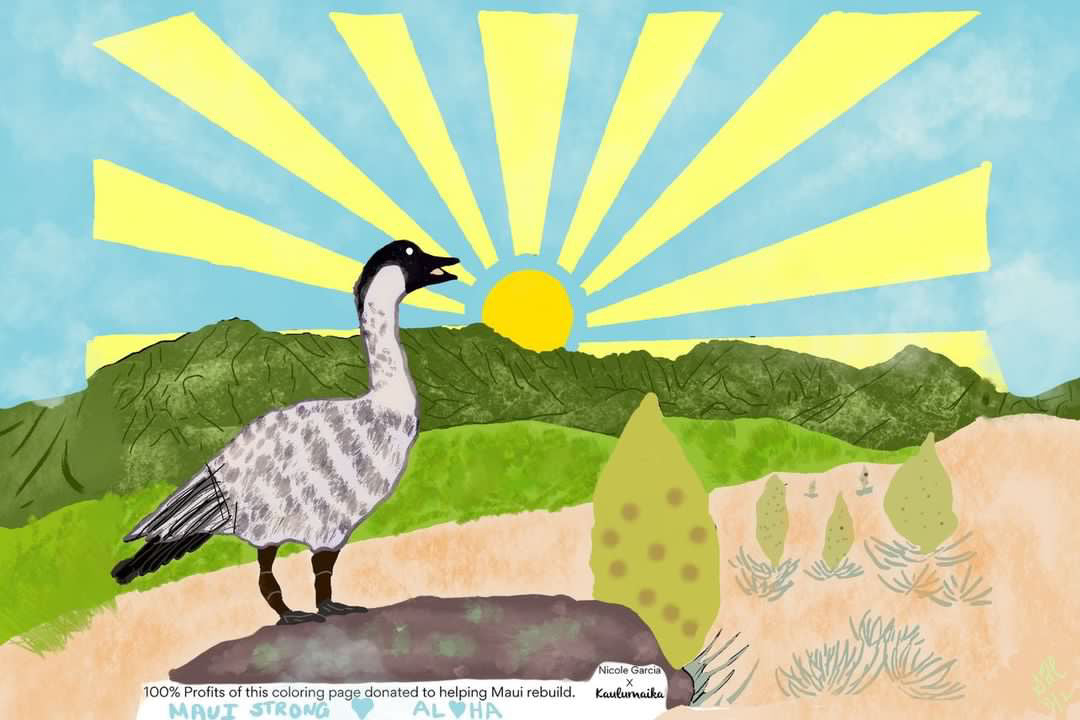 Nani O Haleakala
A beacon of light and hope. Haleakala, the home of the sun, gives all of Hawaii hope for better days ahead and a reason to keep giving to and supporting one another.
Button label