Koa
Hawaiian Name: Koa
Pronunciation: Click Here
Scientific Name: Acacia Koa 
Hawaiian Plant Status: Endemic
Information
Koa is the tallest tree in the Hawaiian native forest. It can grow at a range of elevations and provides wonderful shade (much better than invasive Monkey Pod trees)! In Hawaiian culture koa wood was used to shape large double hulled voyaging canoes. Hawaiians would know which tree to use for their canoes by watching elepaio birds. If the birds landed and pecked at the tree that meant there were insects inside and that parts of the tree were most likely rotting. If the bird landed and then flew away, they would know the tree was good for shaping.
Koa is a nitrogen fixer which means it makes the ecosystem healthy and great for other native plants and insects. Today (as compared to 100 years ago) koa is more difficult to find - in part because it is prized for its beautiful wood and also because of the amount of land that has been developed. If you're considering a koa [fill in the blank here] and it's not culturally important - try considering using another wood, preferably one that's non-native like strawberry guava, mango, or monkey pod.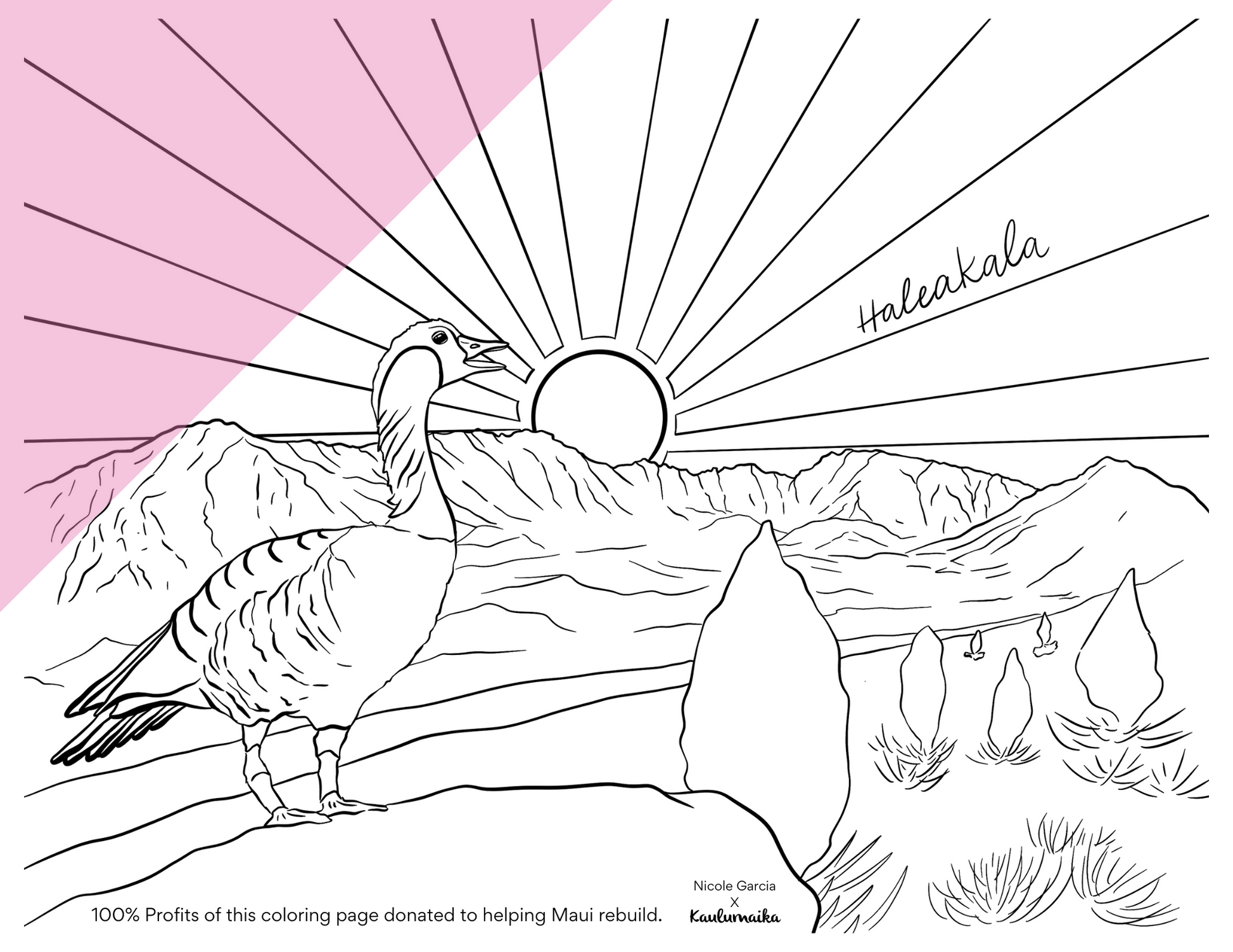 Aloha for Maui Coloring Pages
Regular price
$3.00 USD
Sale price
$0.00 USD
Unit price
per
Sale
Sold out
Share
View full details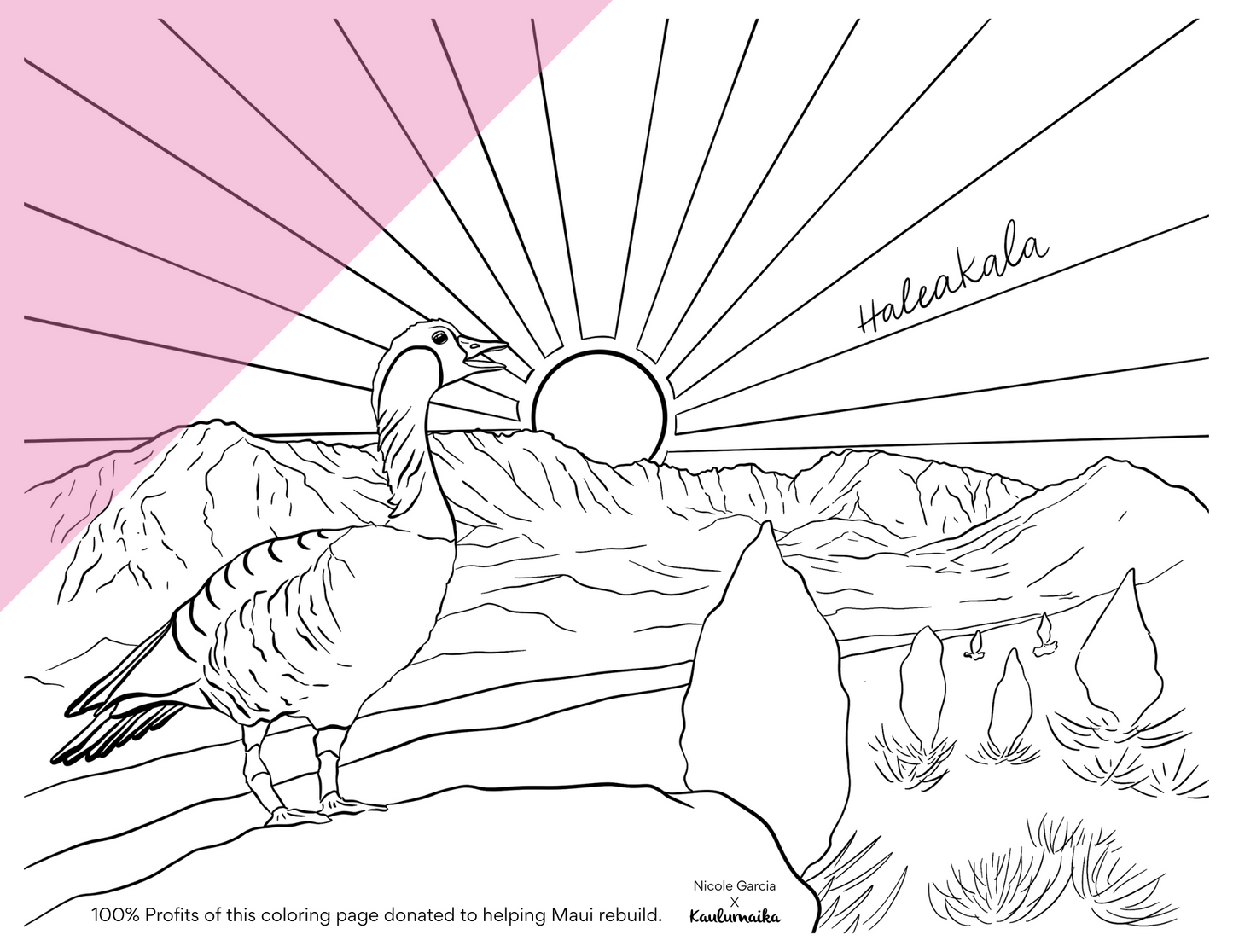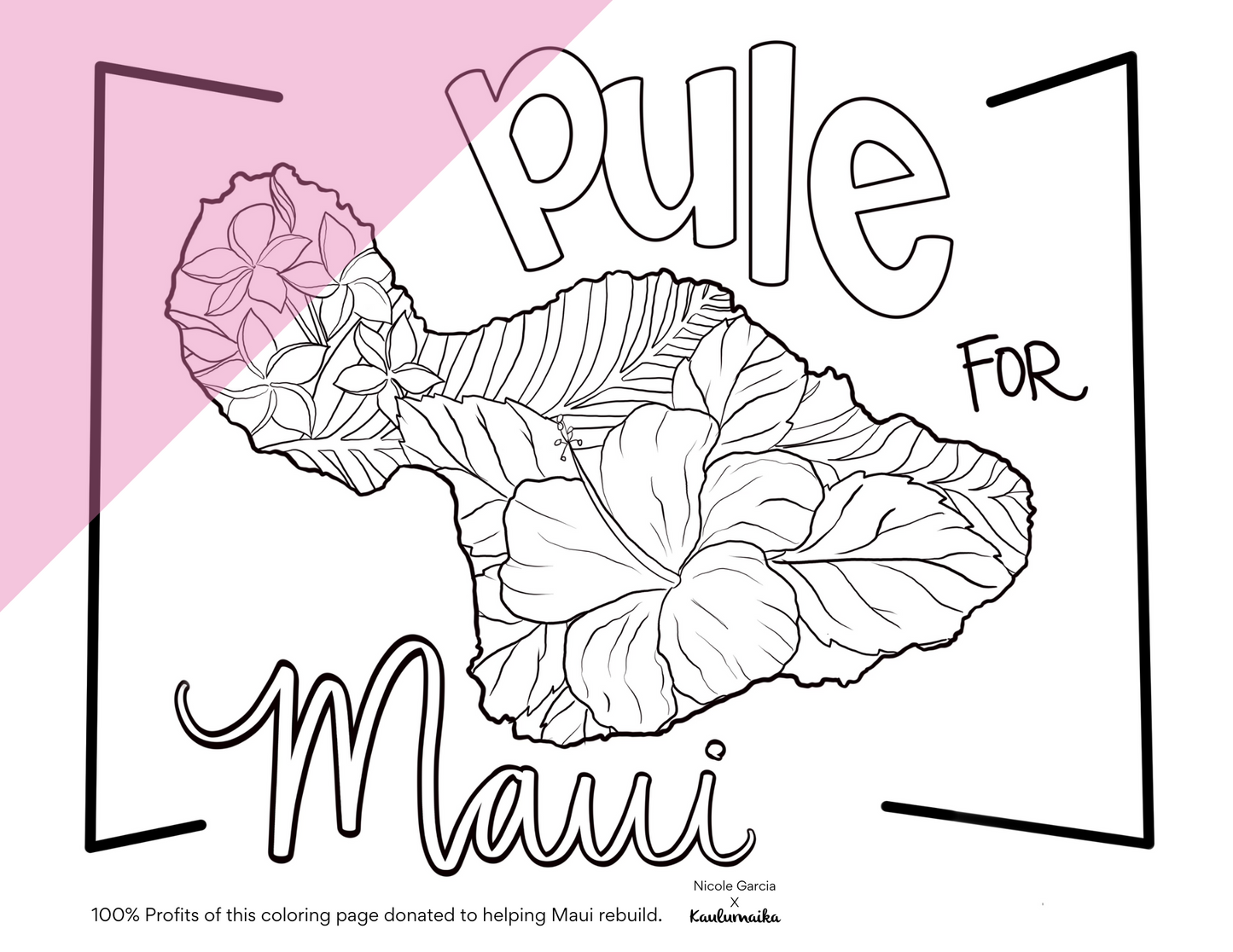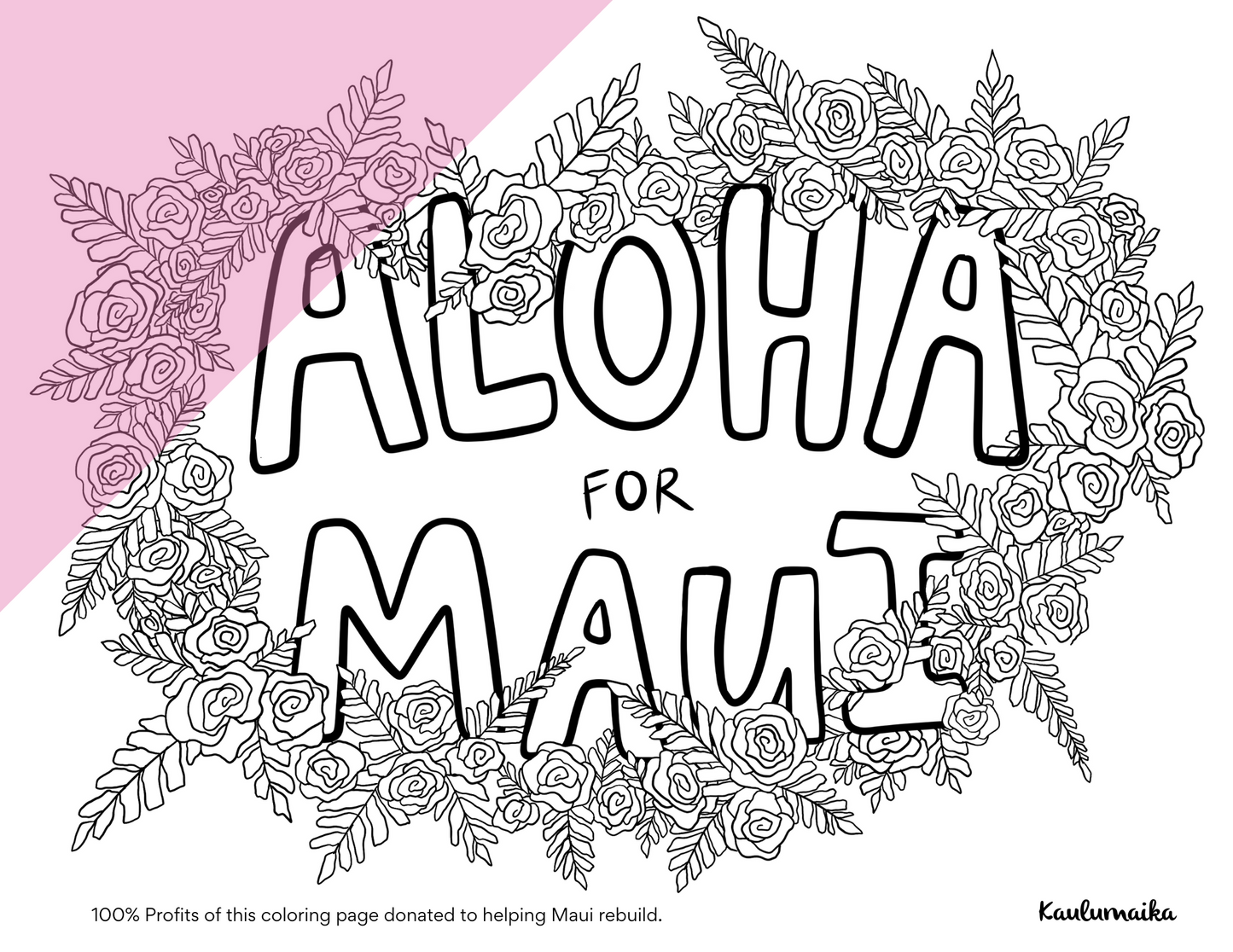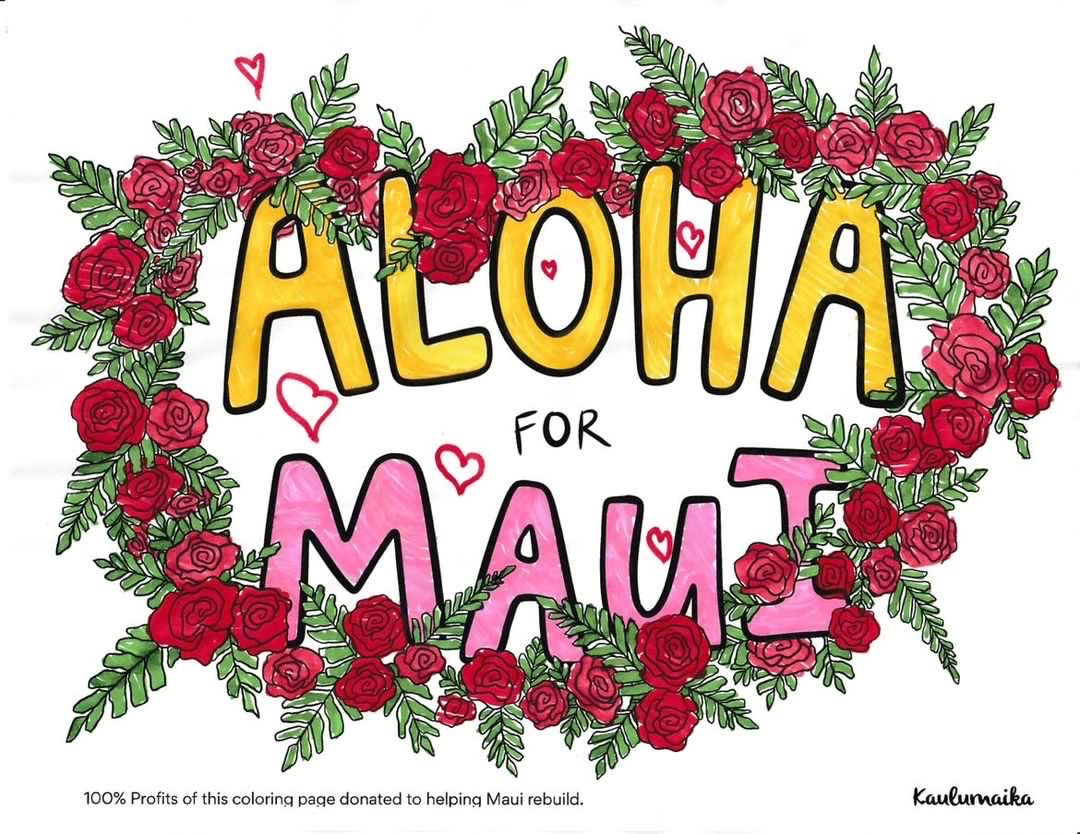 Aloha For Maui
A lei of lokelani and love for Maui and their families.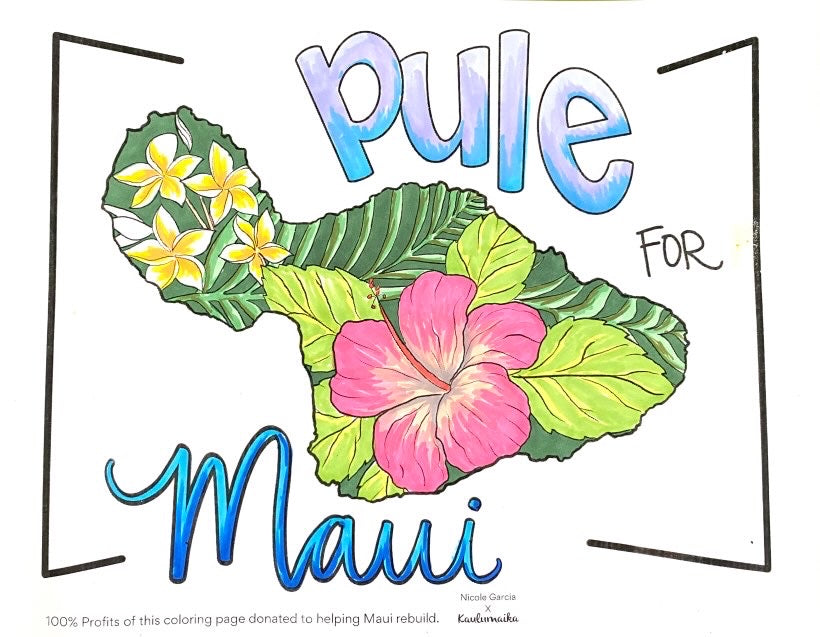 Pule For Maui
Keeping a prayer always in our hearts no matter where we are in the world for all those who perished in the fire and also those who survived it.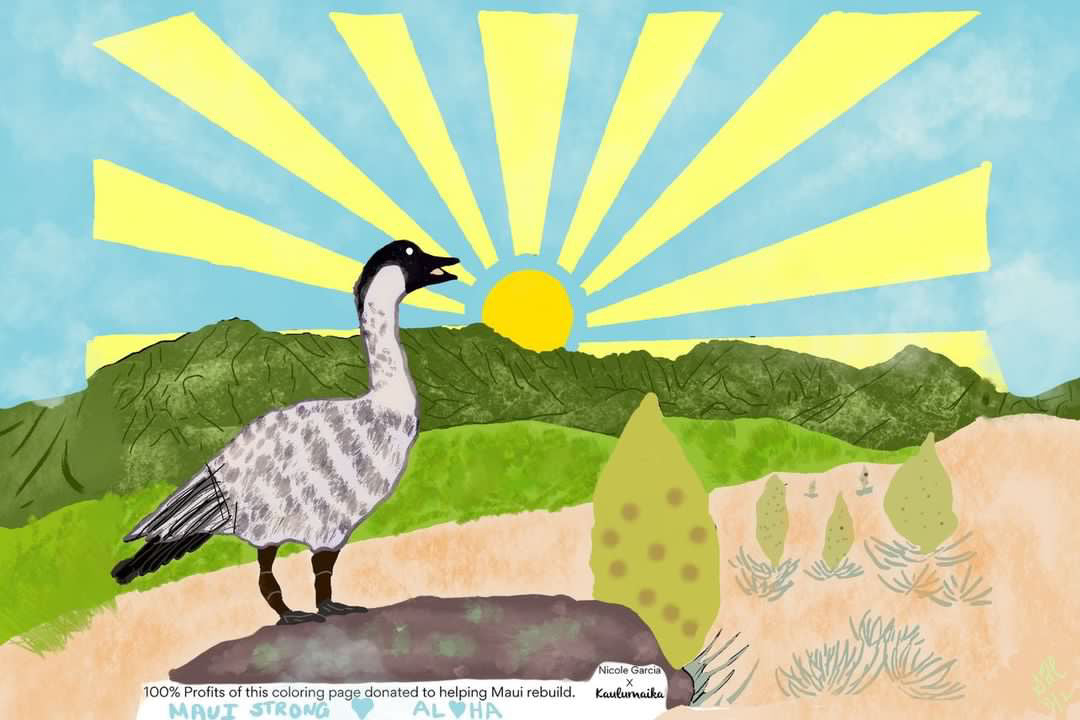 Nani O Haleakala
A beacon of light and hope. Haleakala, the home of the sun, gives all of Hawaii hope for better days ahead and a reason to keep giving to and supporting one another.
Button label