Learning Hawaiian
Native Speaker Resources
We cannot stress how important it is to learn from Native Speakers. There are huge differences between native speakers and non-native speakers. For us non-native speakers, we have to change our flow, intonation, pronunciation, accent and overall sound to even begin to enter into the realm of native speech. We personally work hard to speak like native speakers and encourage you to do the same.
Listening - (Native Speakers)
RECORDING YOUR VOICE: We all learned our first language by listening and then imitating what we heard. The most helpful thing you can do to change your flow, intonation, pronunciation, accent and overall sound is to record yourself speaking, play it back, then change make the needed changes! 
Listening - (Non-Native Speakers)
Reading
Reading Tip: Find something (like scriptures) that you can have the Hawaiian and English versions side by side. As you read you can go back and forth between the two. 
 NATIVE HAWAIIAN NEWSPAPERS: We felt it important to list a number of newspapers that were endorsed and or produced by native Hawaiian speakers. We urge you to give priority to these newspapers but keep in mind that many native speakers wrote in other Newspapers as well, such as Ka Nupepa Kuokoa and Ka Nuhou which were not produced by Hawaiians. 
Ka Leo o Ka Lahui
Ke Aloha Aina
Ko Hawaii Pae Aina
Ke au Okoa 
Ka Makaainana
Kuokoa Home Rula
Ka Oiaio
Ka Ahailono
Ka Nai Aupuni
Ka Hoku o Ka Pakipika
Home Rule Republika
The Liberal
Writing
Get a journal and journal in Hawaiian

Use your phone, ipad, laptop, notebook to jot down notes

While listening to videos or audio recordings write down what you hear and use it as material to study when you sit down to study

Social Media - Comment and message in Hawaiian! Our handles @kaulumaika & @ka_alala
Speaking
We suggest you read aloud and or start talking aloud to yourself to practice
Family and friends - use as much as you can with your close social circle

Social Media - comment and message us find others to practice with
Vocabulary
Wehewehe.org

 -  "Hawaiian Dictionary" was done by a native speaker (Mary Kawena Pukui) 
"ANDREWS DICTIONARY" and "PARKER DICTIONARY" are recommended dictionaries as well. Both were published before the 21st century. A time when the Hawaiian language flourished amongst native and non-native speakers. They are found on wehewehe.org (listed above).
Purchasable Resources 
If you have to spend money, we recommend this book. The author, Dorothy Kahananui is a native speaker.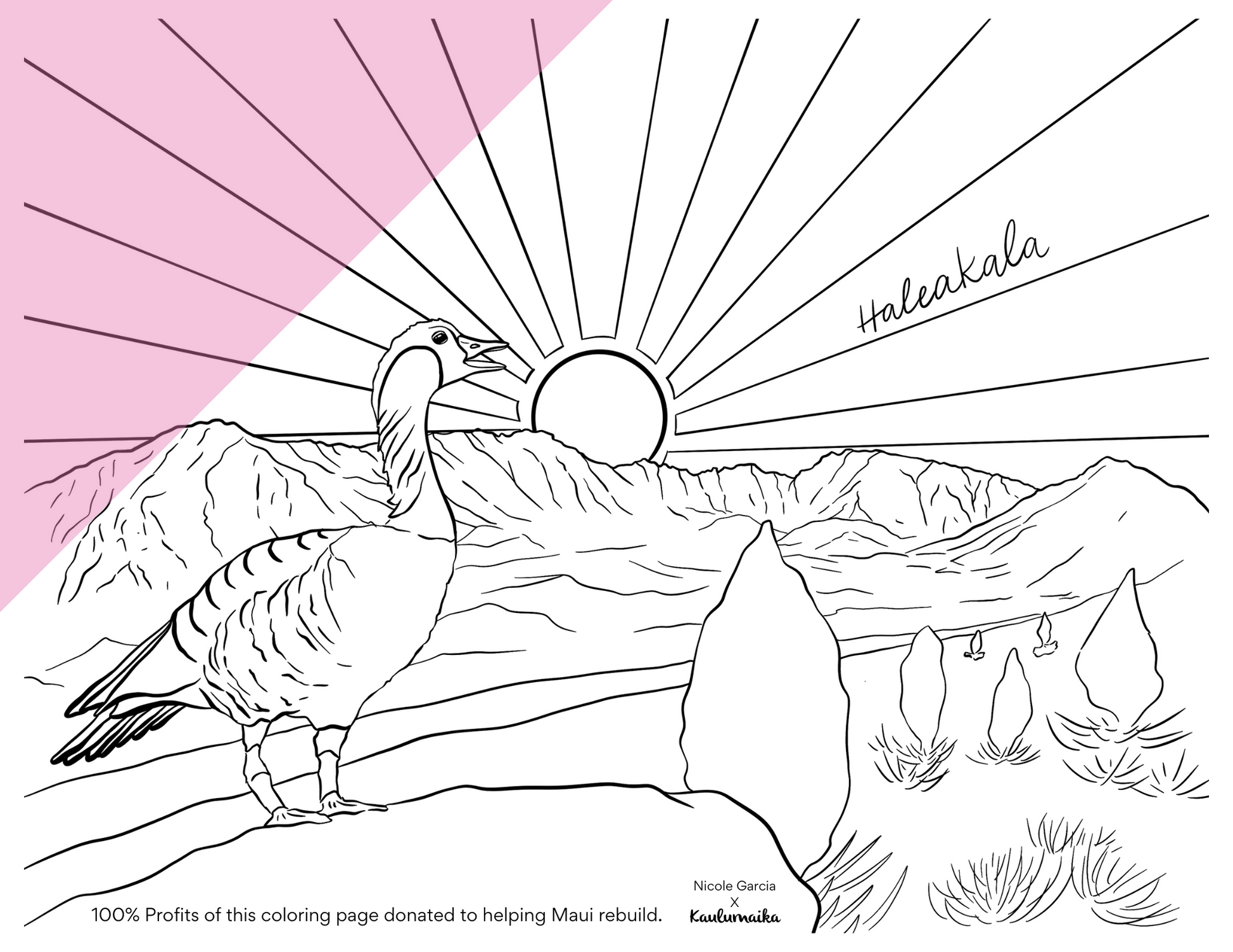 Aloha for Maui Coloring Pages
Regular price
$3.00 USD
Sale price
$0.00 USD
Unit price
per
Sale
Sold out
Share
View full details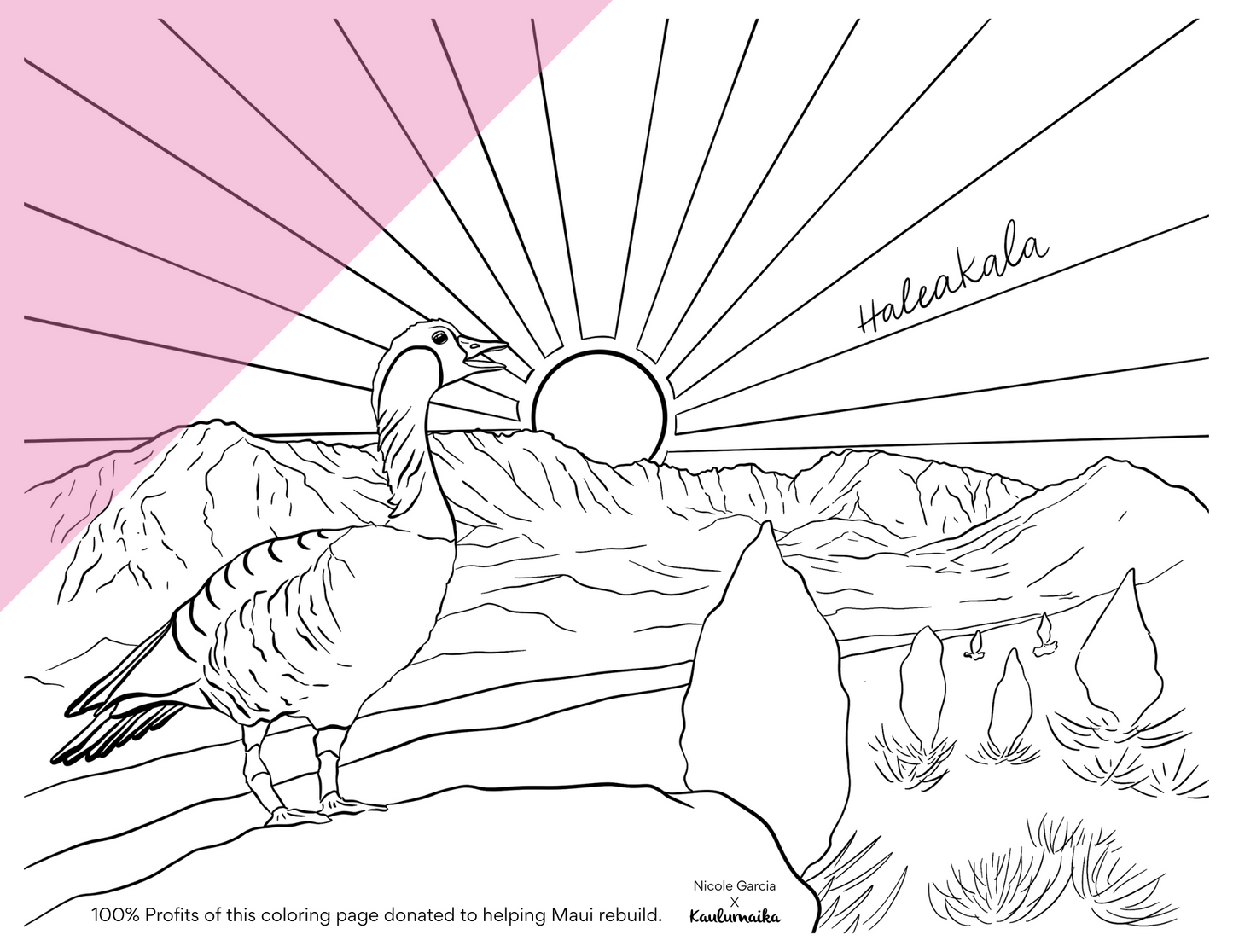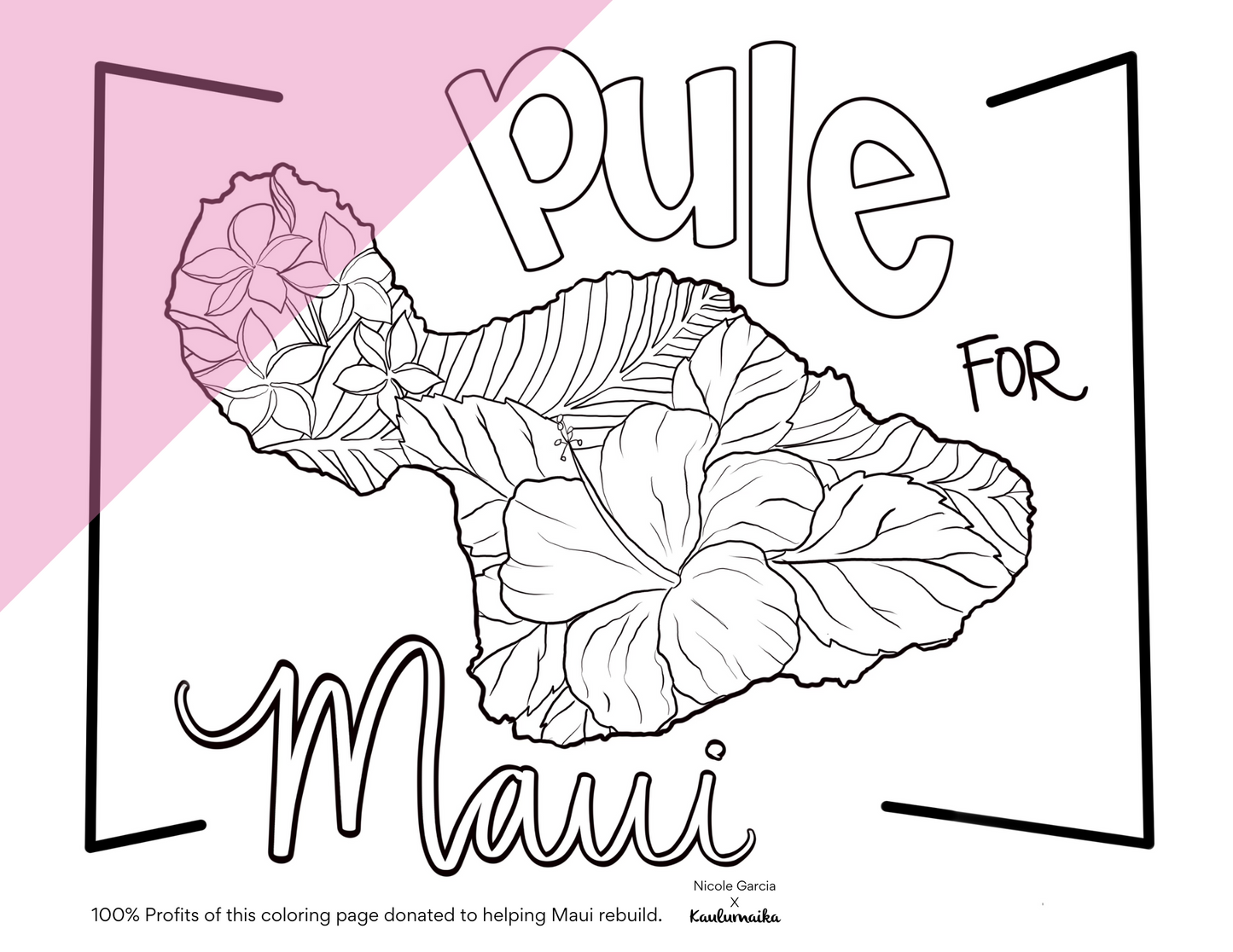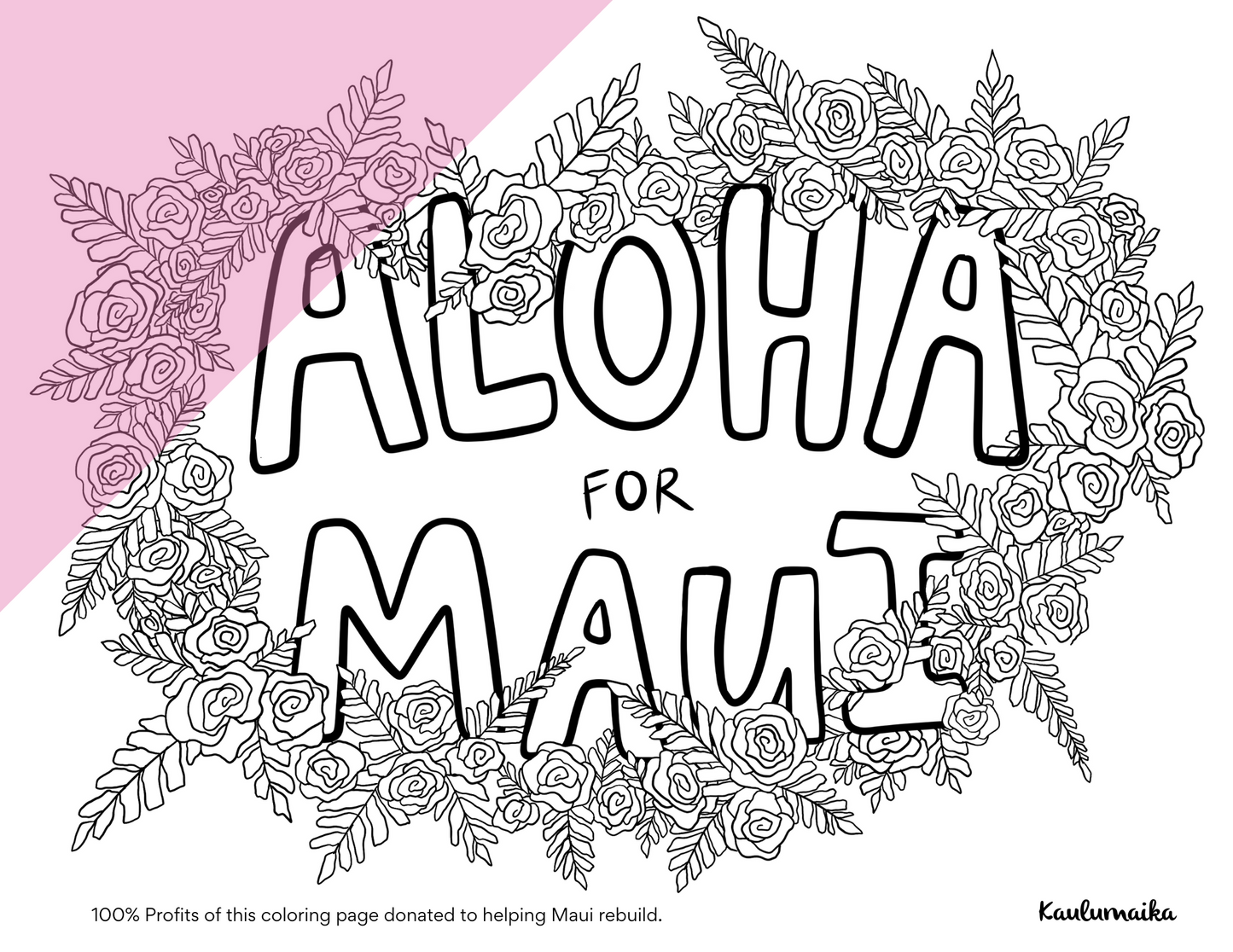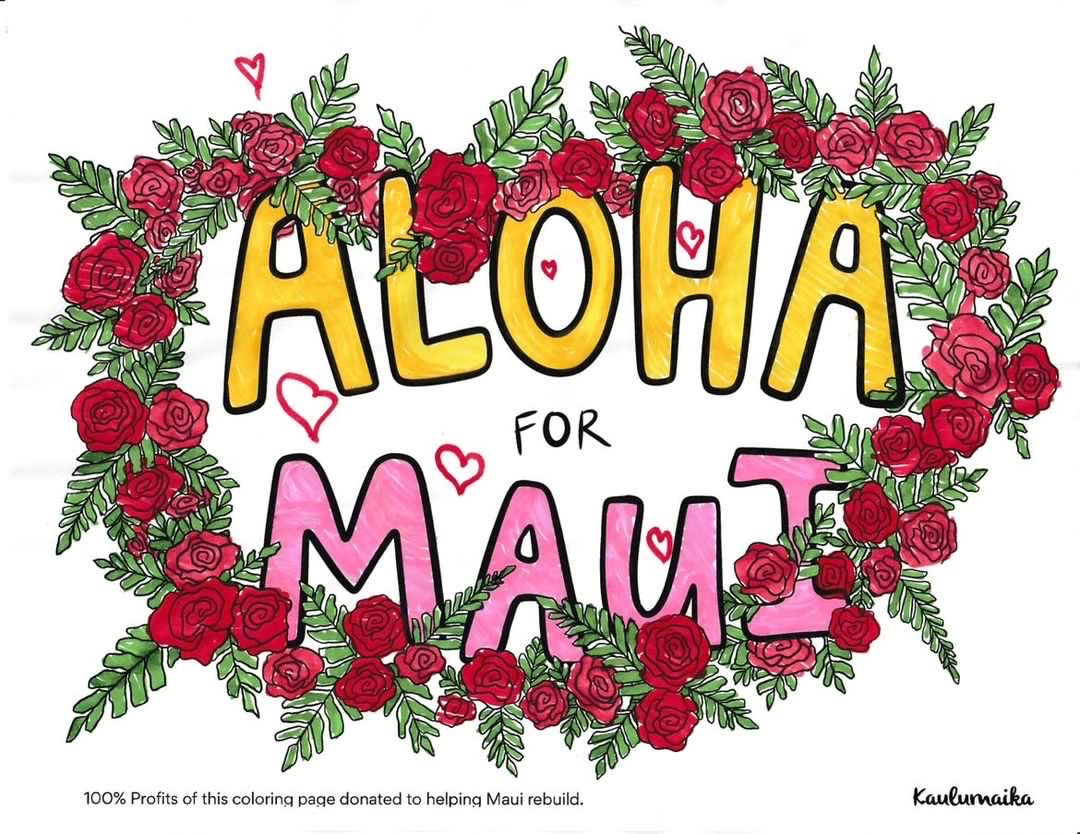 Aloha For Maui
A lei of lokelani and love for Maui and their families.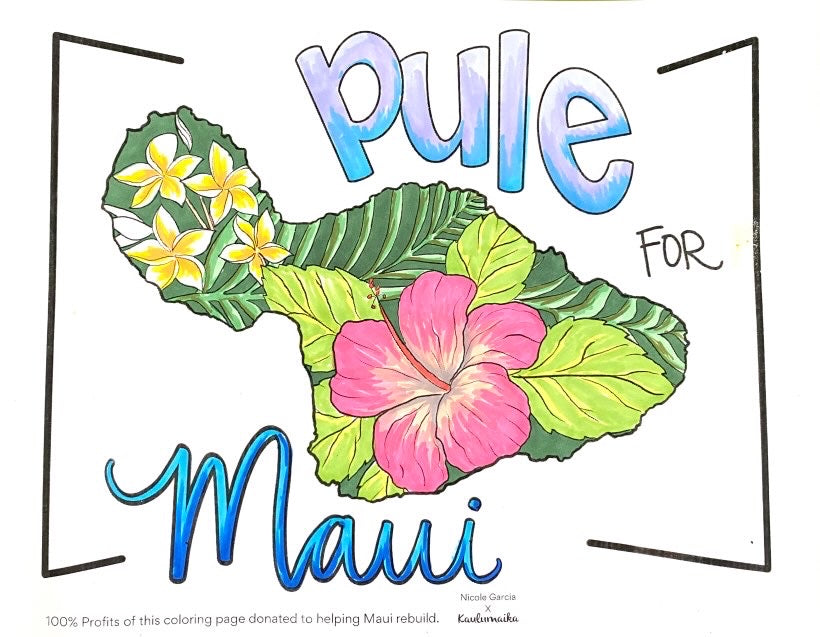 Pule For Maui
Keeping a prayer always in our hearts no matter where we are in the world for all those who perished in the fire and also those who survived it.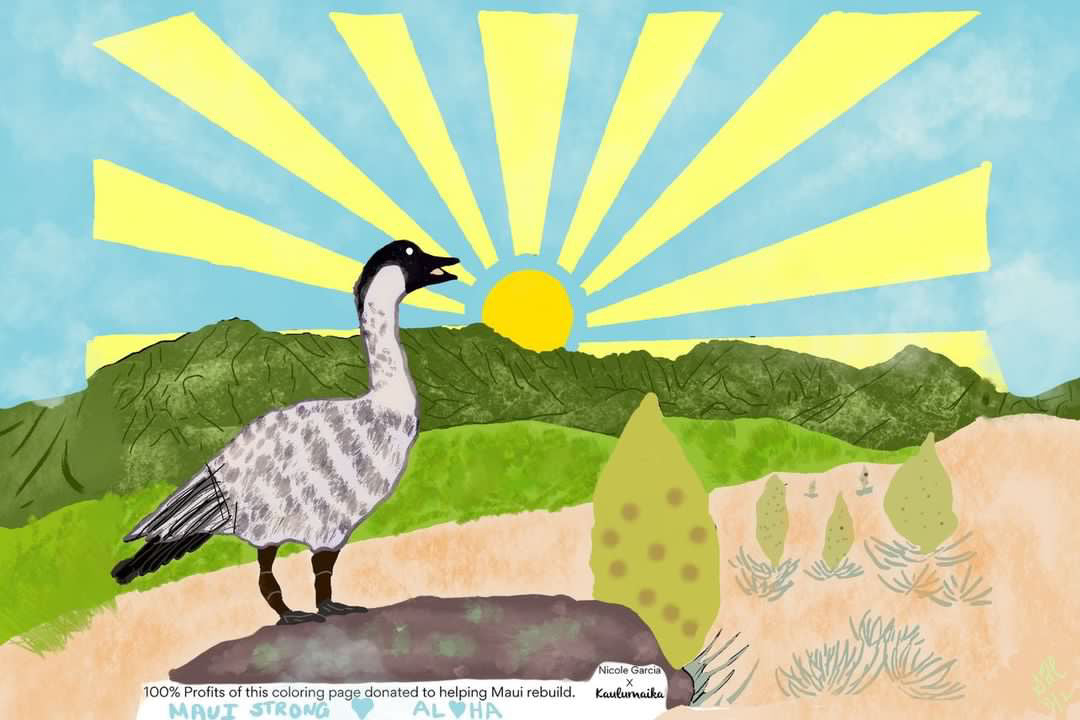 Nani O Haleakala
A beacon of light and hope. Haleakala, the home of the sun, gives all of Hawaii hope for better days ahead and a reason to keep giving to and supporting one another.
Button label